Pepto Bismol Tablets 12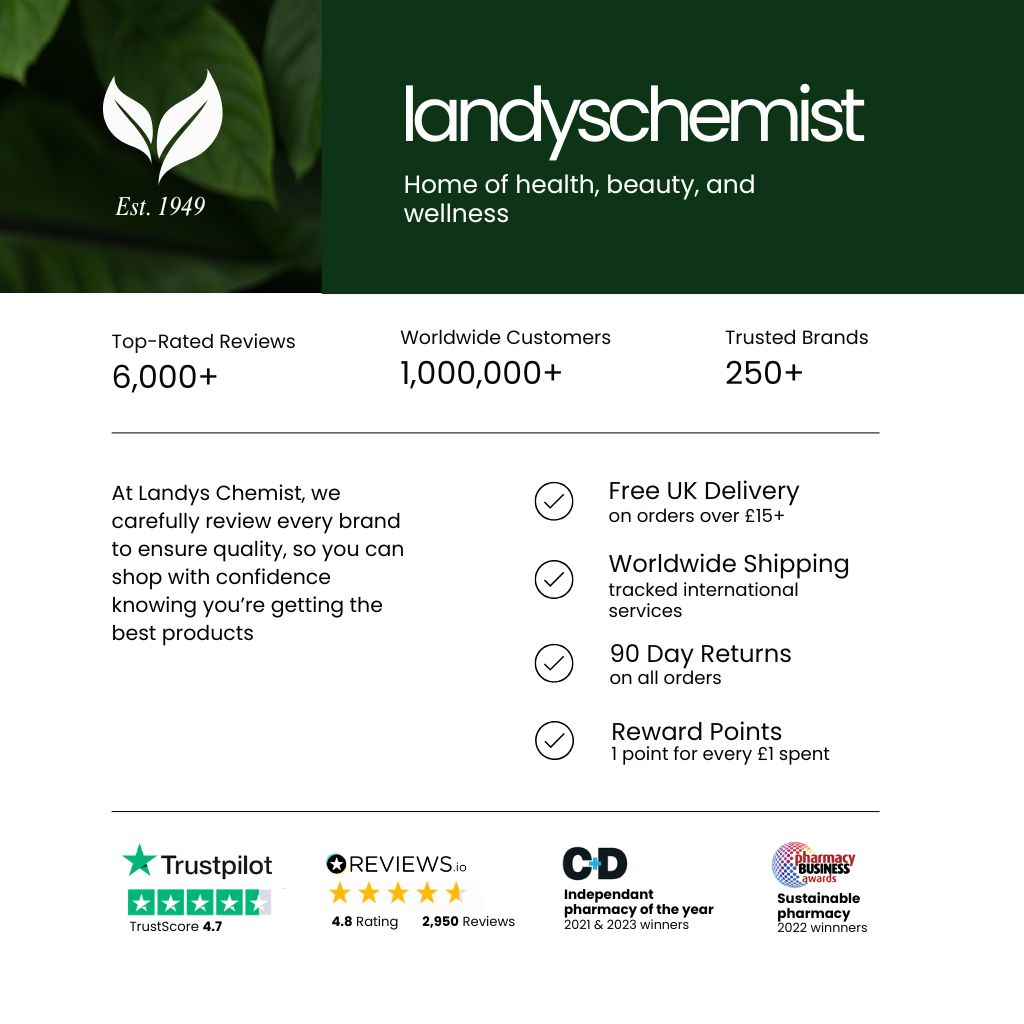 Fast Relief from: Heartburn Indigestion Nausea Upset Stomach Controls Diarrhoea
12 Chewable Peppermint Tablets
Bismuth Subsalicylate 262.5mg
Fast Relief from: Heartburn Indigestion Nausea Upset Stomach Controls Diarrhoea
Active ingredients: Each tablet contains 262.5mg Bismuth Subsalicylate as the active ingredient which works in conjunction with the rest of the medicine to form a soothing, protective, antiseptic coating of your stomach and intestine.
Also contains: calcium carbonate, mannitol, providone, talc, magnesium stearate, amaranth aluminium lake (E123), saccharin sodium, peppermint flavour, vanilla cream flavour, aspartame. Warning. This product contains amaranth which can cause allergic type reactions including Asthma. Contains a source of phenylaanine.
Directions: Chew or dissolve in mouth. Age 16 and over: 2 tablets, Repeat dosage every half to 1 hour as needed. No more than 8 doses to be taken in 24 hours. Do not exceed the stated dose or use after expiry date. Keep out of reach and sight of children. Note: This product may cause a temporary and harmless darkening of the stool and/or tongue. Do not store above 25oC.
Do not use: For those aged under 16 due to a possible association between salicylates and Reye's syndrome, a very rare but very serious disease. If you are allergic to salicylates including asprin, or any of the ingredients, with other salicylates including asprin. Ask a doctor before using if you are taking medicines for: anticoagulation (thinning the blood), diabetes, gout.
Not recommended if: pregnant or breast-feeding. Stop Use and ask your Doctor if: symptoms are severe or persist for more than 2 days, Diarrhoea is accompanied by fever, You notice anything unusual or have any unexpected affects, You accidentally take too much product.
Please note: The products offered are not intended to diagnose, treat, cure, or prevent any disease. Results are not guaranteed and may vary from individual to individual.