Sanoflore
Every time you
shop, collect
Reward points
About Sanoflore Skincare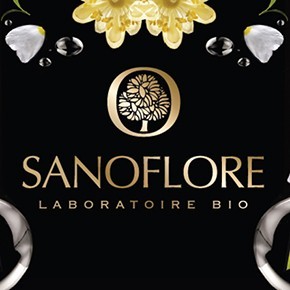 Our botanical plants are cultivated according to the principles of organic farming. Each plant is sourced mainly in the Vercors Regional Natural Park and Drôme, one of Europe's best protected regions where the ground and air are pure and uncontaminated. All of our skincare has had organic certification since 1986 and complies with the ECOCERT organic certification standards. This means it is free from parabens, aluminium salts, silicones, surfactants from petrochemicals, mineral oils, PEGs & phenoxyethanol
Combining the best that nature has to offer with scientific rigour, Sanoflore harnesses the proven power of natural botanicals to effectively revive your skin. We submit our ingredients and active complexes to in vitro and in vivo clinical tests and sensory analyses to evaluate their effectiveness and sensitivity. We also evaluate the efficacy and tolerance of our formulas under dermatological control on large panels of women.
With sensory textures and delicate natural fragrances, every application of a Sanoflore product is a chance to reconnect with nature. We believe that truly holistic skincare should not be bland or based on harsh synthetic fragrances. Our 100% natural-origin signature scents are carefully formulated using a palette of just 300 notes.
Sanoflore is not only kind to the skin but also respects both people and the environment. Organic farming, organic formulation, ecological distillation processes and a focus on local farming and agricultural solidarity are always maintained. All of our products comply with the natural, organic charter and boast Ecocert certification; this ensures they are sustainably developed and all ingredients are derived from renewable resources and manufactured by environmentally friendly processes. Packaging is minimised and environmentally friendly, and there is an environmental and waste management plan for our laboratories and warehouses.
All products from Sanoflore
---