Luxury Hairbrushes, Combs & Grooming Products
Every time you
shop, collect
Reward points
About Kent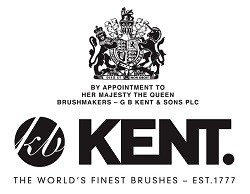 G B Kent & Sons Ltd, manufacturers of brushes since the eighteenth century is one of the oldest established companies in Great Britain
Kent Brushes (as they are now more commonly known) was founded in 1777 by William Kent in the reign of George III. Kent holds a pre-eminent place in the history of brush making, with an unbroken record of excellence in the quality of its production which has been recognised by the granting of Royal Warrants for nine reigns.
Kent Brushes currently manufacture an exceptional choice of products, with ranges for hair, body, clothes, make-up, teeth and shaving. Part of Kent Brushes success with major retailers has been built on their reputation for efficiency and quality.
There are no products matching the selection.