Nutri Advanced
Every time you
shop, collect
Reward points
About Nutri Advanced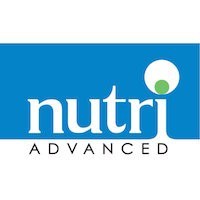 Since 1981, leading naturopath Norman Eddie and his son, Ken, started Nutri Advanced to raise awareness among health professionals of the benefits nutritional supplements could offer. They did this by introducing a specialist range of premium quality products to the UK market.
As the industry evolved and grew, Nutri Advanced continued to win the trust of practitioners the length and breadth of the country. And by continuing to use leading scientific research to develop innovative, premium quality, highly effective products, Nutri Advanced has kept its position as a pioneer and leader in nutrition.
Formulations are both innovative and based on sound scientific rationale, allowing treatments to be tailored to individual needs
Products are manufactured in state-of-the-art facilities and their purity and potency checked to Good Manufacturing Practice (GMP) standards
Only the highest quality ingredients are selected - often present at significantly higher levels than other competitor products to give you greater efficacy
We're so confident in the quality of our products that our entire range is backed with a comprehensive guarantee - if you're not satisfied, we'll offer a full refund.
All products from Nutri Advanced
---