Abercrombie & Fitch
Every time you
shop, collect
Reward points
Fragrance for Men and Women
About Abercrombie & Fitch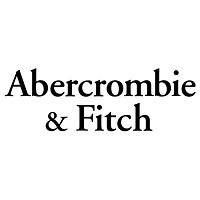 "We lead with purpose in all we do. That's who we are now. That's Abercrombie today" - Fran Horowitz, CEO.
Since its initiation in 1892, the brand has been a specialist in quality apparel, outerwear and fragrance. Their fragrances are designed to inspire customers across the globe to feel confident and comfortable in their everyday life.
They are engaged in various initiatives aimed at enhancing the inclusivity of their brand, striving to make people from different backgrounds feel represented by their products. Additionally, they have established targets to minimize waste and enhance the sustainability of their supply network.
All products from Abercrombie & Fitch
---
All you need to know about Abercrombie & Fitch
About Abercrombie & Fitch fragrances
Abercrombie & Fitch, a popular American lifestyle brand, ventured into the fragrance industry to complement its fashion line. The brand began its olfactory journey by introducing signature scents that embody the youthful, spirited essence synonymous with its clothing. Embracing the allure of casual luxury, Abercrombie & Fitch fragrances have become synonymous with a laid-back, sophisticated lifestyle. With a focus on quality and style, their perfumes capture the brand's commitment to evoking a sense of adventure and confidence.
What are the fragrance notes in Abercrombie & Fitch Naturally Fierce Eau De Parfum?
Abercrombie & Fitch Naturally Fierce Eau De Parfum is characterised by invigorating fragrance notes that exude a sense of bold and natural allure. The scent unfolds with top notes of zesty citrus, embracing the wearer with a burst of freshness. As it evolves, the heart notes reveal a captivating blend of vibrant florals, adding a touch of femininity and sophistication. Anchoring the fragrance are base notes featuring warm and earthy elements, providing a lasting and enticing foundation. This composition results in a harmonious olfactory experience that resonates with the brand's commitment to effortlessly embodying a naturally fierce and confident essence.
What doe Abercrombie & Fitch Authentic Man smell like?
The scent is characterised by a harmonious combination of fresh citrus accords, aromatic herbs, and warm woods. The top notes reveal a burst of zesty bergamot and crisp green apple, creating a refreshing and lively introduction. Aromatic herbs, such as sage and rosemary, contribute to the heart notes, infusing a natural and earthy essence. The fragrance evolves into a warm and inviting base with notes of rich cedarwood and smooth sandalwood, delivering a lasting and masculine allure. Abercrombie & Fitch Authentic Man's fragrance notes create a sophisticated and versatile aroma suitable for various occasions, leaving a lasting impression with its well-balanced and appealing composition.