Garden of Life
Every time you
shop, collect
Reward points
Food Grown Supplements and Vitamins
About Garden of LIfe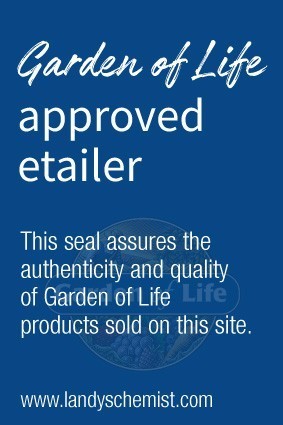 Your body was created to eat, process, and derive its nutrition from food—real, healthy food. So, when we create our products, we start by looking at food. What is the "good stuff" in the highest quality food that we are missing in our diets? Which of those foods have the greatest potential to impact—and empower—extraordinary health.
We start with what goes IN our products—true, whole food ingredients. But we don't stop there. We also pay very close attention to what we keep OUT of them. And once again, we look at food—real nutrition food. When is the last time you picked up an apple, turned to read the ingredients, and saw a list of chemicals? If it's not in your food, then we don't want it in our supplements. We use the following third-party (never self-affirmed) certifications to prove we are clean!
Traceability is key to what makes Garden of Life's products so special. Traceability starts with knowing where each and every ingredient in our products comes from and getting to know each and every source: where it's grown; the farming practices; how they pay and treat the farm workers—everything.
All products from Garden of Life
---