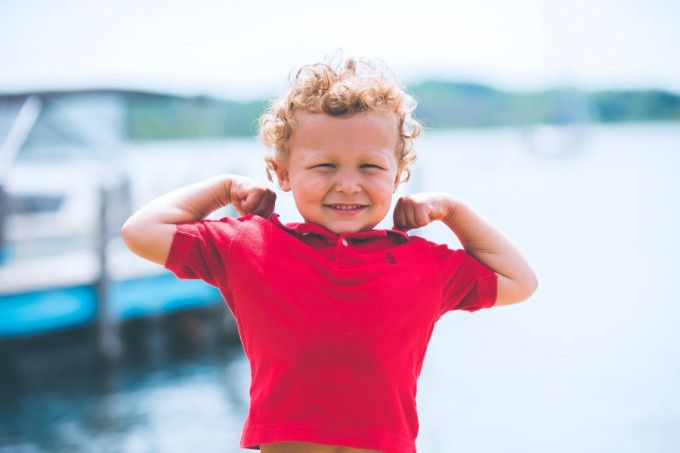 How To Support & Boost Children's Immune Systems
By Neesha Desai, Pharmacist (GPhC 2071387)
---
It can be scary to be a new parent, when every itch or red patch on your newborn feels like a cause for concern. In children, all those first illnesses are worrying because it's the first time. Add in this uncertain COVID-19 pandemic and many parents will be looking to find the best ways to support and boost their and their children's immune systems.
We're here to help, with general advice on how to ensure your babies and children and getting everything they need to support their immune systems. Plus we've collated the best advice on how to boost children's immune systems to prevent sickness and help them get over illnesses quicker.
Healthy People Get A Healthy Amount Of Sleep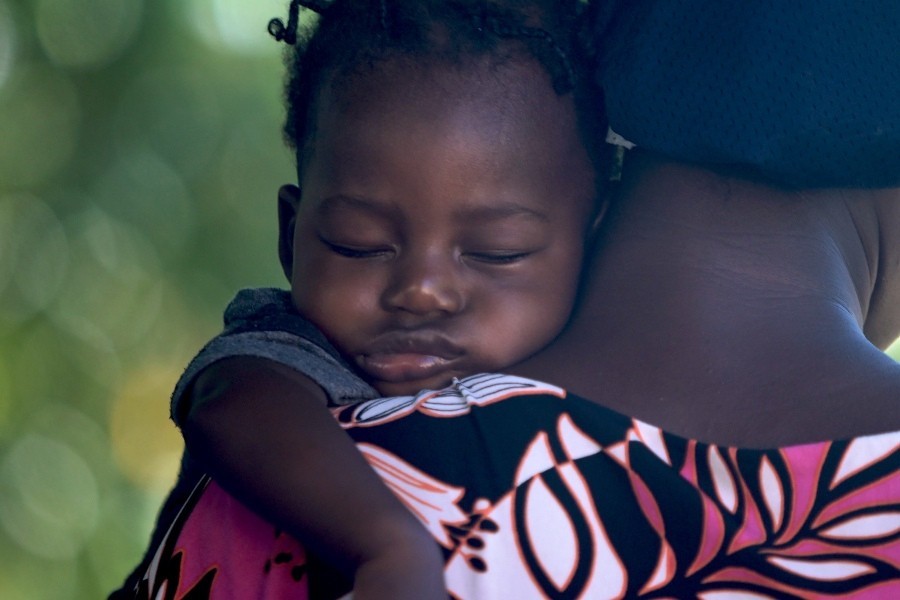 We all know how it feels to not get enough sleep. For babies and young children, sleep is vital for cognitive processing and maintaining a healthy immune system. This is also true with sickness, as rest gives the body time to heal. Ensuring your child gets enough sleep should be one of the most important focuses.
How Much Sleep Do Children Need?
The amount of sleep children need is dependent on their age. Newborns and babies under 3 months will need around 16 hours of sleep per day – with the hours split between day and night. This decreases to 11 hours between 12 months and 2 years, with daily naps of 2.5 hours. Up to the age of 10, children need around 10 hours of sleep a night, which decreases to 9 hours through their teenage years. In general, hours gradually move from across the day and night to just the night, as children get older.


| | | | | |
| --- | --- | --- | --- | --- |
| Child's Age | Daytime Sleep (Hours) | Number of Naps | Nighttime Sleep (Hours) | Number of Sleeps |
| 1 week | 8 | 3 | 8.5 | 1 |
| 4 weeks | 6–7 | 3 | 8–9 | 1 |
| 3 months | 4–5 | 3 | 10–11 | 1 |
| 6 months | 3 | 3 | 11 | 1 |
| 9-12 months | 2.5 | 2 | 11 | 1 |
| 1-2 years | 1.5 | 2 | 11.5 | 1 |
| 3 years | 0.75 | 1 | 11.5–12 | 1 |
| 4-6 years | 0 | 0 | 10–11 | 1 |
| 7-9 years | 0 | 0 | 10–10.5 | 1 |
| 10 years | 0 | 0 | 9.75–10 | 1 |
| 11-13 years | 0 | 0 | 9.25–9.75 | 1 |
| 14-16 years | 0 | 0 | 9 | 1 |
Children's Nutrition: Vitamins & Minerals
When we talk about maintaining healthy lifestyles, we are often (but not exclusively) talking about nutrition. Your child's diet should have a balance of the vitamins and minerals needed for growth and a healthy immune system. Your child will need different amounts of each nutrient depending on age and lifestyle, but as a guideline, these are the most important vitamins and minerals that children need:
Vitamin A
Vitamin C
Vitamin E
Vitamin D
Folate / Folic Acid (A B Vitamin)
How To Support Babies Immune Systems
There are various ways to ensure your baby is getting everything they need to build and sustain a healthy immune system. Supporting their development with the right nutrition is incredibly important but isn't that complicated. Before newborns start taking in solid foods, they will get their nutrients from milk, either breast milk or formula.
Breastfeeding / Breast Milk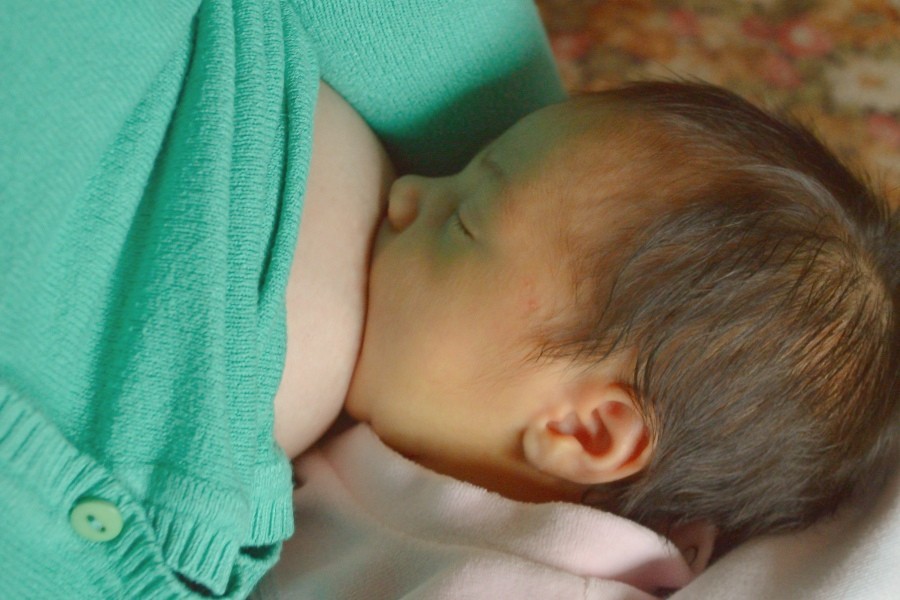 Breast milk is often the go-to source of food for newborns, since many mothers will begin to produce milk after giving birth. As with pregnancy, your baby will get all its nutrients from the person breastfeeding them so it's important that the parent is taking in a balanced diet.
There has been discussion for a number of years that breast milk is better for babies as it boosts their immune system. However, there is limited evidence of this. Some studies have identified that the relationship between baby and breastfeeder does perform a mutual function to support child and parent in relation to building a healthy immune system in infants – but the findings are difficult to quantify as testing on babies is hard.
Formula Milk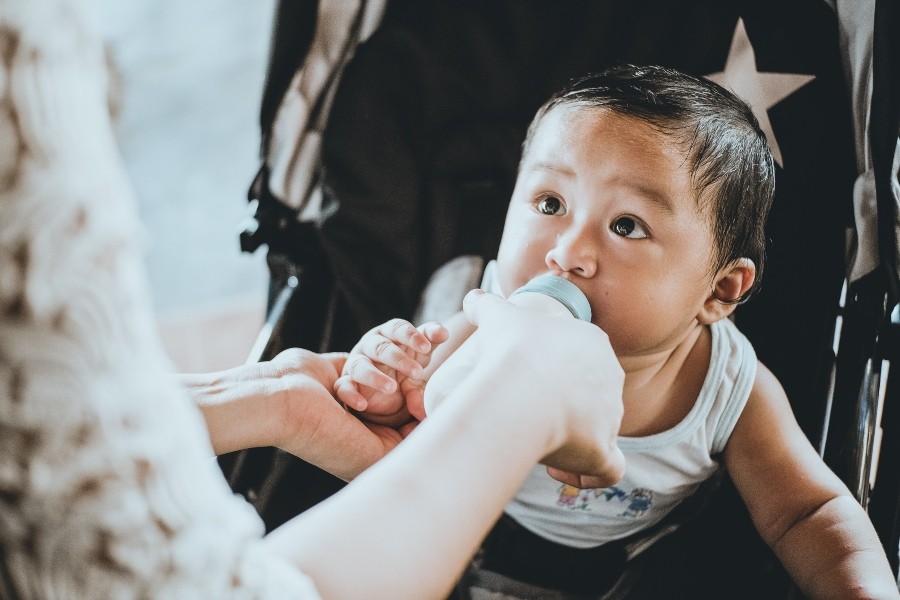 Formula milk is considered to be a safe and viable alternative to breast milk, either as a choice for parents who do not want or cannot breastfeed. Formula is created with the right balance of vitamins and minerals needed for babies and children at each stage of their development.
It is also worth noting that many formula milks are made from cow's milk and some babies with allergies won't be able to tolerate these. More information on alternative milks for babies with allergies can be found on the NHS website.
UNICEF has created a guide to formula which highlights the need to be aware of the nutritional content of different formula milks. These formulas are divided by the age of the child and are typically known as:
First milks – Recommended for newborns and babies up to 6 months
Second milks – Recommended for older babies who are 'hungrier', though there is no clear evidence these are better for babies than, say, first milks
Follow up milks – Only for babies older than 6 months
In general, you will be able to identify the right formula for your child by the containers, which will make it clear what age range they are suitable for.
Supplements For Babies
The Department of Health recommends that all children aged 6 months to 5 years are given vitamin supplements containing vitamins A, C and D every day. Even babies who are being breastfed should take a vitamin D supplement from birth. This isn't necessary for babies who are being fed on formula, as the formula is fortified with vitamins, including vitamin D.
How To Support Children's Immune Systems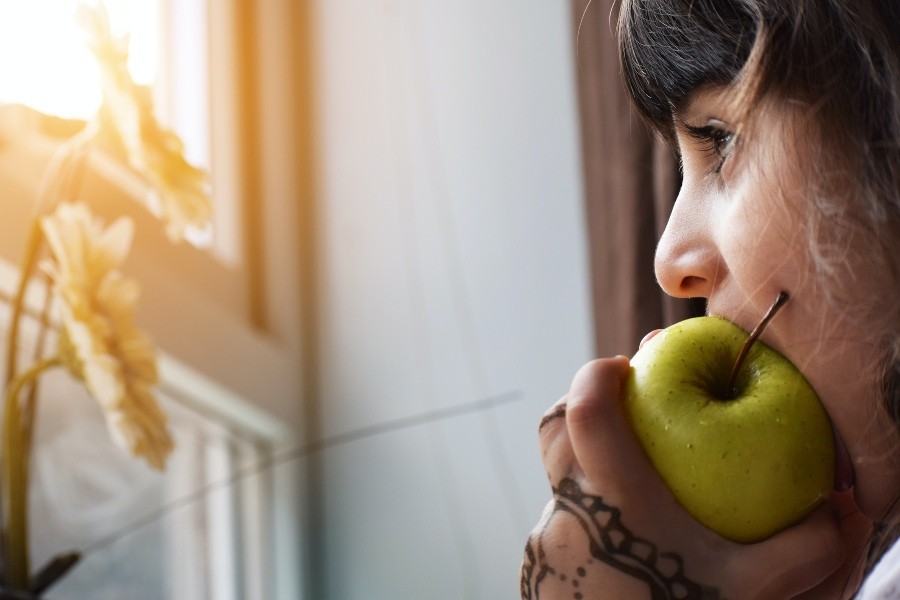 Once children become independent eaters, and grow into more independent people, taking care of their immune systems is a teamwork task. You want to be able to provide the means and reasoning for how to stay healthy, while also getting them to think about healthy choices so that they continue to support their immune systems into adulthood.
Balanced Diet
As children grow up and start to take in solid foods, and begin to have strong opinions about what they like eating, you'll want to try and make sure they are getting a varied diet to support their immune systems. This means trying to get them to eat at least 5 portions of fruit and vegetables a day, alongside proteins and carbohydrates.
Dealing With Picky Eaters
Introduce new foods often, bearing in mind that tastes will change over time and that it is about finding a range of foods that your child enjoys, not just one or two. This is important with picky eaters as limitations in the food sources they choose could lead to a deficiency in certain vitamins and minerals.
If you have a child who really doesn't like a certain food, which you want them to have because of the nutritional value, then consider alternatives that have similar nutrients. For example, if your child doesn't like meat but you want to ensure they are getting iron, try nuts or beans. If you want to make sure they are getting enough folate through leafy greens but they won't touch spinach or broccoli, try bananas and melon which are also good sources.
Supplements For Children
At a certain point, you may need to consider giving supplements to support your child's immune system. You should speak to your child's GP before starting any regular supplementing, as they may have advice on when you need to think about supplements,in what amounts and for which nutrients.
Nature's Plus Animal Parade Immune Booster Tablets

Supplements can be used for picky eaters but they are also good for children when they are ill. Natures Plus Animal Parade Immune Booster tablets contain vitamins A, C and E along with zinc, which we know are all important for a strong immune system. It also contains herbal and probiotic ingredients which have been linked to immune support.
Teach Children To Wash Their Hands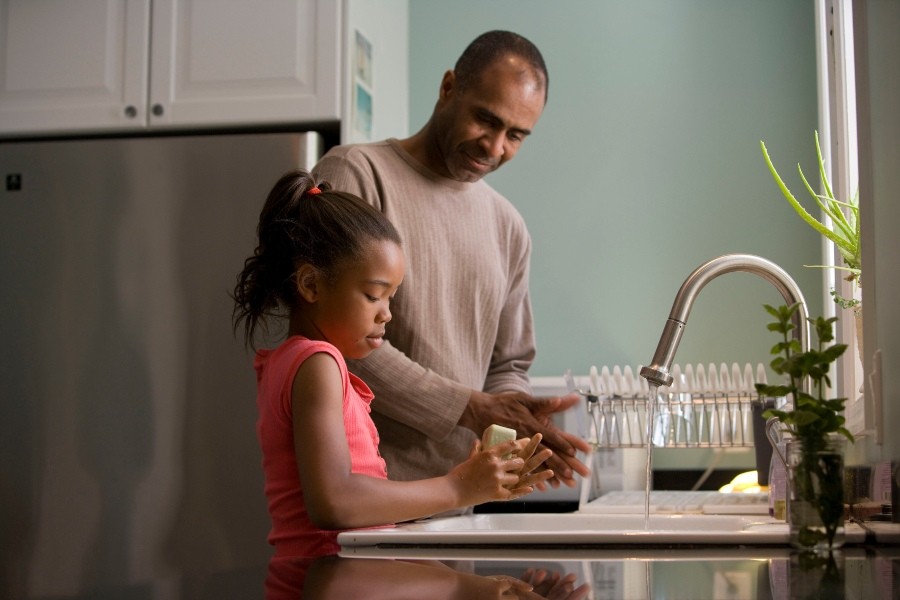 To begin with, you'll be washing and wiping your babies as they will be incapable, and often uninterested, in doing it themselves. As they get older, it's important to instill the idea of washing their hands regularly, and certainly after eating, using the toilet, going outside or playing in dirt/sand. Regular hand washing minimises the spread of germs and of catching colds or other illnesses.
Make a game and a habit out of teaching your children to wash their hands. As has become popular with COVID-19, choose a song that can be sung for 20 seconds so that they can practise washing their hands for at least that long. This will help it to stick in your child's memory and make the habit more interesting for them when very young. Always lead by example and be patient as they will likely need to be reminded.
Keep Children Active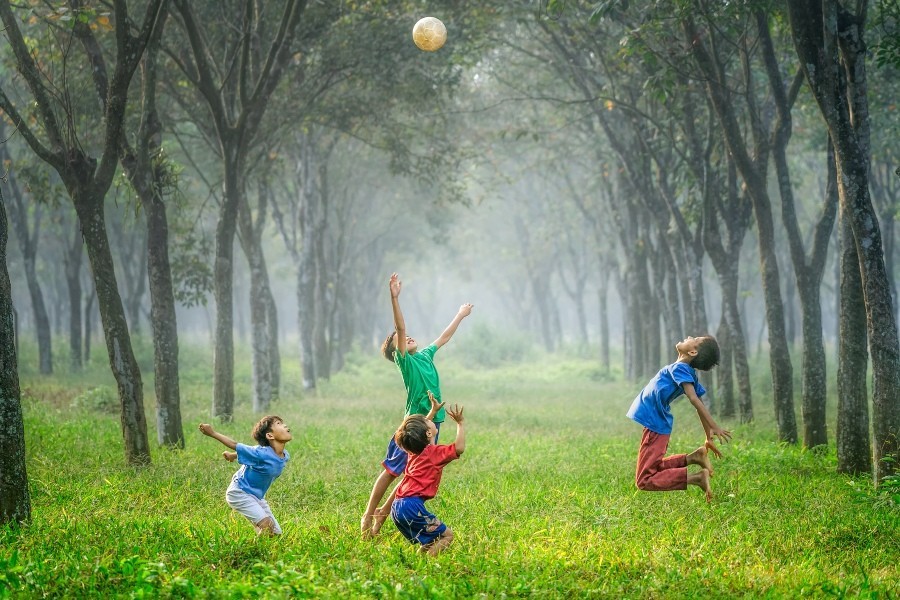 Staying active, be it walking, running, swimming or rowing, will help your child stay healthy and maintain a strong immune system. Bone strength comes from use, the same with muscles. Nutrients, like calcium, are important for healthy bones but using our bodies is also very important for bone strength.
Finding an activity that your child likes, or a few that they enjoy, will help them keep moving. This in turn will keep their bones strong, their appetites healthy and their immune systems strong.
Supporting Children's Immune Systems Is An Ongoing Task
Children will always get sick sometimes, whether it be a mild flu or cold. Maintaining a balanced and healthy lifestyle, through activity, good food, regular washing and a happy life will give your child the best chance of avoiding more serious ailments. Maintaining a healthy immune system is an ongoing task and shouldn't be taken for granted. But, it is do-able and with a good dose of information, you and they can stay strong and happy for years to come.
---
Disclaimer
The products offered are not intended to diagnose, treat, cure, or prevent any illness or disease, or to replace the advice of a medical professional. Results are not guaranteed and may vary from individual to individual.