Nordiq Nutrition
Every time you
shop, collect
Reward points
Vitamins & Minerals
About NORDIQ Nutrition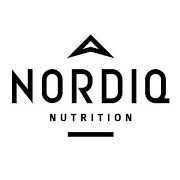 NORDIQ Nutrition supplements are made for active lifestyles. They offer complex vegicaps and powders to suit those that live life on the move; exercising, working, taking care of family, studying and being with friends. They are ideal for those living in urban areas or for those who love nature and quietness.
Vegan Supplements For Fitness Enthusiasts. Use NORDIQ Nutrition To Power Your Workouts
NORDIQ Nutrition aims to help gym-goers, fitness enthusiasts and those leading active lives to feel supported. Modern-day sports nutrition now demands a much greater focus on complete body system support, resulting in a new, fully integrated approach to health and fitness. For example, NORDIQ Nutrition's vegan Pre-Workout Performance Blend delivers powerful botanicals, priming both body and mind for the toughest of workouts.
They are formulated to balance your natural immunity, wellbeing, and health. NORDIQ nutrition supplements are additive free and without most common allergens such as gluten, wheat, dairy, soy, and yeast. Many products are also vegan or vegetarian friendly.
All products from Nordiq Nutrition
---