Nuxe
Every time you
shop, collect
Reward points
Skincare | Multi-Purpose Beauty Oils
About NUXE Skincare & Beauty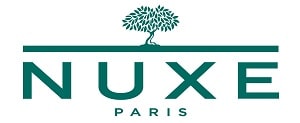 Nuxe is a renowned French skincare brand that embraces nature's secrets to create luxurious and effective beauty products. With a focus on natural ingredients and innovative formulations, Nuxe offers a range of skincare, body care, and cosmetic products that enhance beauty and well-being. From nourishing oils to rejuvenating creams, Nuxe is synonymous with quality, elegance, and a holistic approach to skincare.
All you need to know about Nuxe
What is Nuxe known for?
Nuxe is recognised for its luxurious skincare products that blend the power of nature with scientific innovation. The brand is particularly acclaimed for its nourishing oils, such as the iconic Huile Prodigieuse, which have become beauty staples. Nuxe is celebrated for its commitment to using natural ingredients, exquisite textures, and captivating fragrances to deliver effective and indulgent skincare experiences that enhance radiance and well-being.
How do Nuxe products benefit the skin?
Nuxe products benefit the skin by harnessing the power of natural ingredients and innovative formulations. Their skincare range offers hydration, nourishment, and rejuvenation, promoting a radiant and healthy complexion. Nuxe products often incorporate botanical oils, antioxidants, and vitamins that target specific skin concerns, from anti-ageing to soothing sensitivities. With a commitment to efficacy and luxury, Nuxe provides solutions that enhance skin's well-being, leaving it smoother, more youthful, and luminous.
How do I incorporate Nuxe oils into my skincare routine?
After cleansing and toning, apply a few drops of your chosen Nuxe oil onto your fingertips and gently massage it onto your face and neck in upward motions. You can use the oil alone or mix a drop or two with your moisturiser for added hydration. These oils can also be used as a treatment by applying a slightly thicker layer and leaving it on for a few minutes before gently patting off any excess. Whether it's Nuxe Huile Prodigieuse Multi-Purpose Dry Oil or another variant, these oils infuse your skin with essential nutrients and a healthy glow, making them a versatile addition to your skincare ritual.