Sugarbear
Every time you
shop, collect
Reward points
Vegan Gummy Vitamins
Top Sellers
1

SugarBear Hair Vitamins are: ✓ Berry Flavoured ✓ Suitable for Vegans ✓ Contain Zinc and Biotin ✓ Suitable for all hair types ...

2

SugarBear Women's Multi are: ✓ Vegan Chewable Gummies ✓ Berry Flavoured ✓ Certified Kosher ✓ Certified Halal ✓ Free of Dairy, Soy ...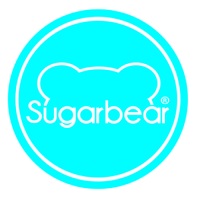 SugarBear offers vegan gummy vitamins. SugarBear gummies are gelatin-free! These amazing vitamins are made with pectin, which comes from fruit to create the soft chewy consistency of our vitamins.
SugarBear vitamins are wheat free, gluten free, soy free, dairy free, beef free, pork free, egg free, fish free and peanut free! Made in an allergen-free facility. As seen in Marie Claire, E! Online, Elite Daily, The Today Show and more.
All products from Sugarbear
---