Aramis
Every time you
shop, collect
Reward points
Aftershave, Body & Hair Products
About Aramis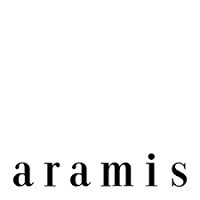 Aramis was founded by Estee Lauder in 1964, and was created especially for the grooming needs of men at a time when there was scarce masculine fragrance available.
The pioneering brand paved the way for prestige men's fragrance, and the Aramis scent was the first to be sold in department stores.
Today, Aramis continues to lead the market in the creation of premier men's grooming, skincare and fragrance products.
All products from Aramis
---

All you need to know about Aramis
What is Aramis?
Aramis is a renowned fragrance brand known for its sophisticated and timeless scents for men. Established in 1964, Aramis has become synonymous with elegance, masculinity, and refinement. With a range of colognes and grooming products, Aramis captures the essence of traditional masculinity, combining classic notes with modern twists. The brand's fragrances, including Aramis Classic, Aramis Devin, and Aramis Black, have garnered a loyal following worldwide. Whether you're seeking a bold and powerful scent or a subtle and refined aroma, Aramis offers a diverse selection to cater to every man's preferences.
Is Aramis a luxury brand?
Aramis is considered a luxury brand, offering a range of high-quality fragrances and grooming products for men. With a rich heritage, Aramis has established itself as a prestigious name in the world of men's grooming. Their carefully crafted scents and sophisticated packaging appeal to discerning individuals seeking an elevated grooming experience.
How to use Aramis cologne:
To effectively use Aramis cologne, spray it on pulse points like wrists, neck, and behind ears. Apply on freshly showered, moisturised skin for longer-lasting scent. Avoid rubbing and instead gently pat the cologne. Enhance the fragrance by layering with other Aramis grooming products. Discover a wide range of Aramis colognes to find your perfect scent.