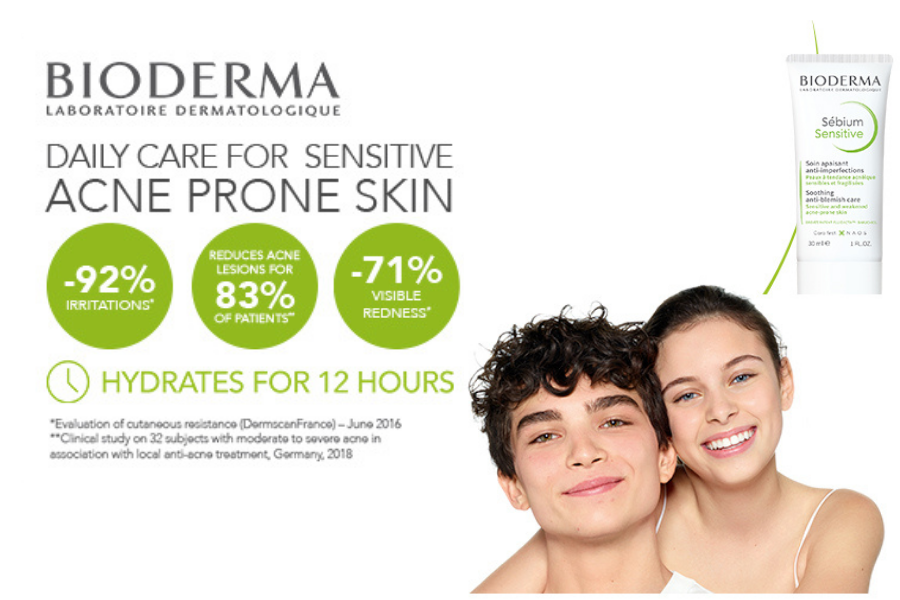 Acne: The UK's number 1 skin care concern
Acne is the UK's number 1 skin care concern, according to the Mintel report 2021. Acne affects 80% of adolescents and approximately 40% of adults worldwide. Adult acne is more common in women than in men, generally appearing on the face for women and on the back for men. Depending on whether it's mild, moderate or severe, acne can result in the formation of scars.
The key starting point of acne is Dysseborrhea. This is when excess sebum produced by the sebaceous gland becomes unbalanced. This imbalance means that sebum becomes thicker and comedogenic leading to an obstruction of the pores, creating the perfect environment for bacteria that causes acne to grow. Among to best ways to deal with acne, and other skin problems, is to use a supportive moisturiser.
Good sebum is essential for healthy skin!
• When in its balanced form, sebum helps to hydrate the skin and protect it from harmful pathogens.
• It also acts as a mode of transport for Vitamin E from the bloodstream to the skin's surface
Contrary to popular belief, acne-prone patients have naturally dehydrated skin. In fact, as the severity of acne increases so does the levels of dehydration in the skin. This is due to the decline in the skin's barrier function, which is there to prevent water loss. It is also important to consider the side effects of topical, medicated and cosmetic acne treatments too, as these can attack and irritate the skin causing more dehydration and skin sensitivities.
What products can I use to be sure to combat both the breakouts and the loss of hydration?
STEP 1 CLEANSE
So what's on offer to treat different severities of acne and how can you be sure you will combat both the breakouts and loss of hydration? With any skincare routine the first step is cleansing. This is key to ensuring all impurities and excess sebum have been cleansed from the skin in a gentle but effective way. For Normal-Combination skins that are suffering mild to moderate breakouts, Bioderma's Sébium range offers either a non-rinse cleansing Micellar water or a Foaming gel cleanser. Both have Zinc Gluconate & Copper sulphate which work to purify and regulate sebum production right after cleansing.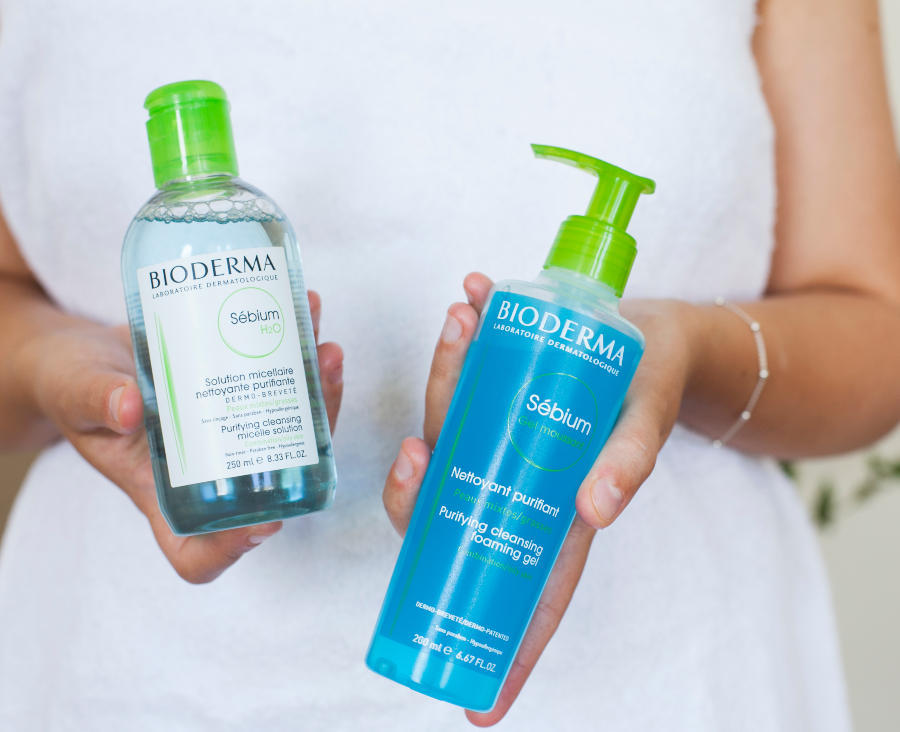 If you have moderate to severe acne, which is showing signs of inflammation and sensitivity, then try Bioderma's Sensibio Foaming gel cleanser. This offers gentle yet effective cleansing for even the most sensitive of skins. It's important to follow your cleansing routine with a moisturiser to replenish lost moisture and limit dehydration. If you are thinking of double cleansing, consider whether your skin is compromised. An already weakened skin barrier is not going to benefit from over exfoliation or an overloaded skin care routine. Another consideration is whether you are under dermatological medicated treatments or are just trying to find an at-home solution to prevent and reduce breakouts.

STEP 2 TREAT
If you are using medicated acne treatment and you are experiencing the side effects of skin sensitivity, dryness and perhaps redness, then Bioderma have a soothing anti-blemish treatment that's perfect for you. Sébium Sensitive Moisturiser was developed to act on the causes of skin sensitivity and acne. Its Seborestore Technology restores the balance of sebum and stops new blemishes from forming without any harsh exfoliating ingredients. Sébium Sensitive is unparalleled in the acne skin care segment. Its exclusive Inflastop Technology is composed of unique anti-inflammatory ingredients that reduce redness, inflamed spots and burning sensations, which are often associated with medicated acne treatment. As well as preventing the formation of marks, it also provides skin with 12 hours of hydration.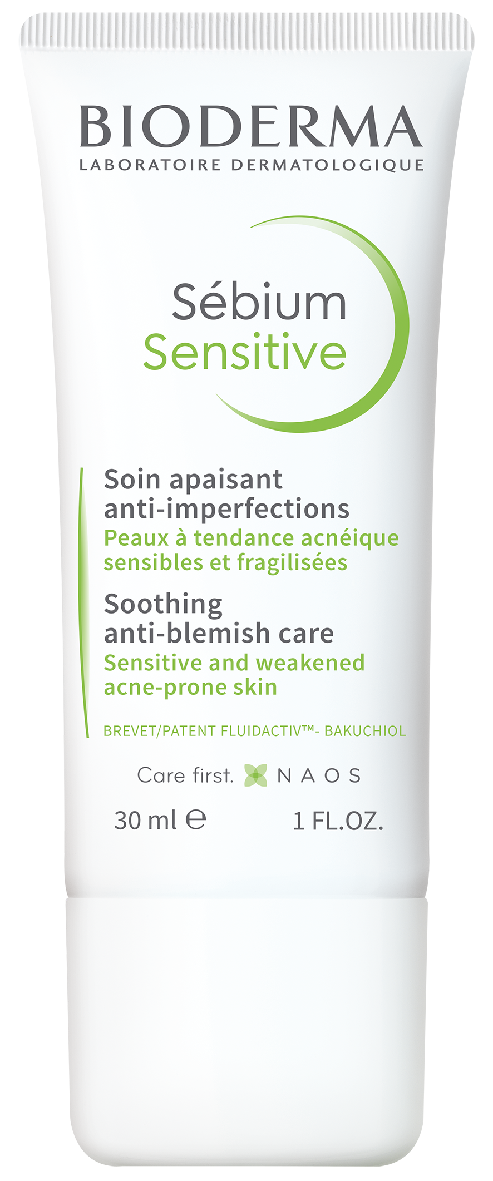 ✓ Reduces acne lesions for 83% of patients
✓ -92% irritations
✓ -71% redness
"Sebium Sensitive is great for those with sensitive and acne-prone skiing as it reduces inflammation, it increases hydration in the skin, it reduces redness and it also reduces acne spots."

Dr. Nasir, Dermatologist



STEP 3 PROTECT
Be sure to include the final step of your skin care routine and add a layer of sun protection. Cosmetic or medicated acne treatments often contain BHAs or AHAs, which can leave the skin photosensitive and more prone to hyperpigmentation when exposed to the sun. Photoderm Aquafluide SPF50 is ultra-light and easy to wear every day. Or you could try Photoderm AKN Mat for mattifying sun protection which also limits blemishes.