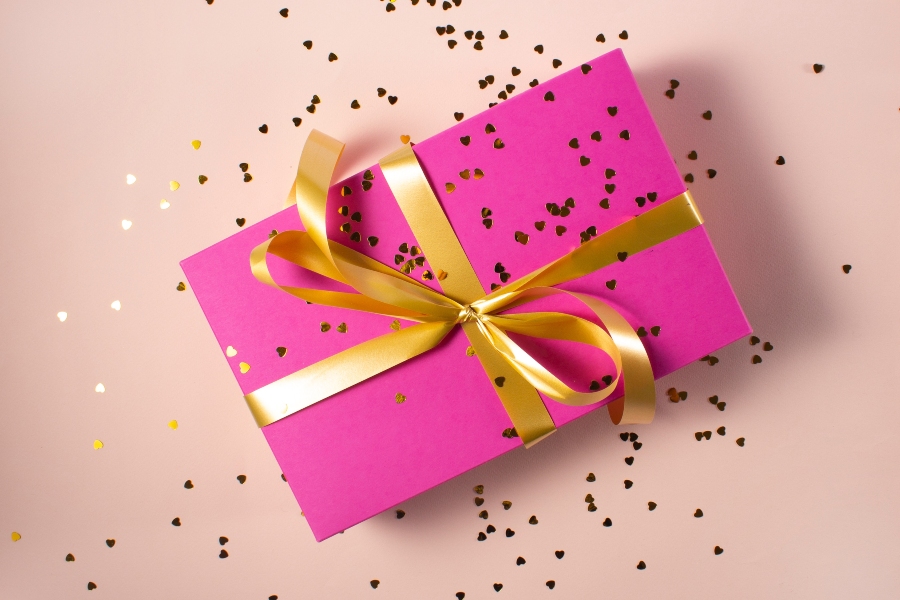 Skincare & Beauty Gift Ideas: Clarins Gift Sets
Clarins has a wide range of products that can be combined to create your own gift sets, for every budget and occasion. Whether you're looking for a gift for him or her, or something special for a birthday or Christmas, we have the perfect skincare and beauty gift sets featuring Clarins products.
Our collection of Clarins gift sets features the best Clarins products along with a few of your favourites. Our collections of gift sets focus on specific skincare needs, personal preferences for products, and for targeted beauty and skincare support, such as lip care or body boosts.
Clarins Gift Sets: Top Product Spotlight
Our collections of Clarins gift sets feature a top product or product line that is beloved, and creates a gift set around that. Find your favourite or take a look at a popular product and pick up a gift set today!
Clarins Double Serum Gift Sets
Clarins Double Serum is one of the most popular Clarins products for a reason: it works. This serum is designed to help improve the appearance of skin with two formulas that work together to target a variety of concerns.
The first formula contains Clarins' exclusive plant extracts, which help to boost radiance and smooth the look of fine lines and wrinkles. The second formula contains a blend of active ingredients that work to even out skin tone and texture. Together, these formulas provide Clarins Double Serum's powerful anti-aging benefits.
In addition to helping improve the appearance of skin, Clarins Double Serum is also designed to be gentle on sensitive skin. As a result, it is one of the best Clarins products for those who are looking for an effective anti-aging serum that will not cause irritation.
Clarins Double Serum is available in a number of different formulations, each of which is designed for specific skin types. We have four Clarins Double Serum Gift Sets for you to choose from:
The Double Serum Starter Gift Set
The Double Serum Skincare Routine Gift Set
The Care & Comfort Gift Set
The All Eyes On You Gift Set
Clarins Perfume Gift Set
Looking for a gorgeous Clarins perfume to gift? These treatment fragrances are the next level in perfumery. Along with fresh, zesty and rich scents, they have aromatherapy benefits, invigorating and uplifting the body and mind.
For these Clarins perfume gift sets, we've paired these sensational spritzs with two complementary products. Our Clarins perfume gift sets are ideal for the women in your life.
We have four Clarins Perfume Gift Sets for you to choose from:
Floral Fortitude
Ready To Glow
Cool & Calm
Release Your Radiance
My Clarins Gift Sets
My Clarins is a range of natural, plant-based skincare products that are designed to be gentle on the skin. It's the go-to product line from Clarins for vegans. The My Clarins range includes products for all skin types, including sensitive skin.
The My Clarins range is also suitable for all ages. The most popular My Clarins products include the My Clarins Beauty Booster Serum, My Clarins Beauty Flash Balm, My Clarins self-tanning mist, and My Clarins Cleansing Milk.
My Clarins Gift Sets are also available, which make great gifts for any occasion. Whether you are looking for a skincare routine for yourself or a gift for someone special, the My Clarins range has something for everyone. Our sets include:
The Get Started With My Clarins Gift Set
The Better, Brighter Skin My Clarins Gift Set
The Magic Make-Up My Clarins Gift Set
The House Of Hydration My Clarins Gift Set
More Clarins Gift Sets Coming Soon
...
By Panasha Desai, Pharmacist
---
Disclaimer
The products offered are not intended to diagnose, treat, cure, or prevent any illness or disease, or replace the advice of a medical professional. Results are not guaranteed and may vary from individual to individual.