CleanMarine
Every time you
shop, collect
Reward points
Krill Fish Oils
About CleanMarine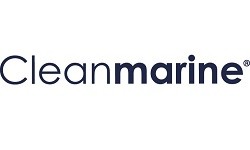 Krill is a special source of Omega-3 rich in marine phospholipids which means it is better utilised in the body. Krill Oil supplies easily absorbed EPA and DHA as well as the antioxidant astaxanthin.
CleanMarine works as a sustainable supplier by harnessing techniques such as Eco-Harvesting and responsible fishing. Krill is one of the abundant living organisms on the planet and is often more effective than fish oils.
All products from CleanMarine
---
All you need to know about CleanMarine
What is unique about Cleanmarine?
Cleanmarine supplements offer support for a variety of health conditions due to the inclusion of a phospholipid omega 3, which is a compound that is easily absorbed by the body.
Designed as dietary supplements, Cleanmarine products feature Krill oil, rich in EPA and DHA, which are in a more bioavailable form compared to traditional fish oils. Additionally, krill oil boasts the natural antioxidant Astaxanthin.
Cleanmarine is committed to sustainability, proudly holding MSC certification. The company employs eco-friendly practices such as Eco-Harvesting and responsible fishing to source krill, ensuring its role as a responsible and environmentally conscious supplier.  
What are the benefits of Cleanmarine supplements?
Research has shown that omega-3 fatty acids can be beneficial in addressing a range of conditions, including arthritis, inflammation, high cholesterol levels, enhancing memory, managing blood pressure, and alleviating symptoms of PMS (Premenstrual syndrome).
Who cannot take Cleanmarine supplements?
Certain contraindications should be noted, such as avoiding omega-3 supplementation during pregnancy, in cases of a shellfish allergy, or when using anticoagulant medications.
Omega-3 whether it is derived from fish or seeds, possesses natural blood-thinning properties, making it advisable to avoid when concurrently taking blood thinning medications.
It is advisable to check with your GP or pharmacist if you are on any prescribed medication, before taking these supplements.