DKNY
Every time you
shop, collect
Reward points
Fragrance for Men and Women
About DKNY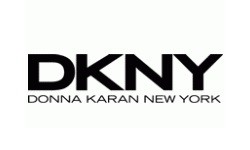 Encapsulating the energy and spirit of New York, DKNY is eclectic, fun and fast.
New York sets the pace and the attitude, and DKNY creates the matching aesthetic. From fashion to accessories, DKNY provides a street-smart look with a luxurious edge.
DKNY fragrance takes this inspiration and creates an olfactory wardrobe of desirable scents.
All you need to know about DKNY
What makes DKNY fragrances unique and distinctive?
DKNY fragrances are renowned for their unique and distinctive character, setting them apart in the fragrance industry. One of their key distinguishing factors lies in their ability to capture the vibrant energy and spirit of New York City, infusing it into each scent. With a perfect blend of urban sophistication and youthful allure, DKNY fragrances evoke a sense of modernity and cosmopolitan charm. They often incorporate a harmonious fusion of fresh and lively notes, delivering a refreshing and invigorating olfactory experience
Are DKNY fragrances long-lasting and have good sillage?
DKNY fragrances are known for their impressive longevity and excellent sillage. Designed to leave a lasting impression, these fragrances have carefully crafted formulas that ensure they linger on the skin for an extended period of time. Whether you choose a floral, fruity, or woody scent from their collection, you can expect a well-balanced composition that not only captivates the senses but also holds its strength throughout the day or evening. With DKNY fragrances, you can confidently enjoy a fragrance experience that is both long-lasting.
Are there any celebrity collaborations with DKNY fragrances?
Yes, DKNY has collaborated with several celebrities in the fragrance industry, resulting in unique and captivating scent offerings. One notable collaboration was with British actress and model Cara Delevingne, who partnered with DKNY to create the fragrance line called "DKNY MYNY." This collaboration aimed to embody the energy and spirit of New York City, reflecting Cara's own vibrant personality. The DKNY MYNY fragrance showcased a blend of fruity and floral notes, representing the diversity and dynamism of the city. The collaboration between DKNY and Cara Delevingne added a touch of celebrity allure to the brand's fragrance portfolio and garnered significant attention from fragrance enthusiasts and fans alike.