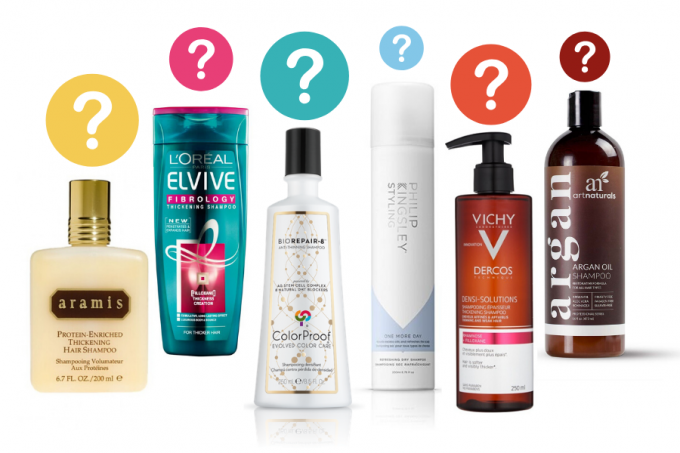 Max Volume: Best Thickening Shampoos 2021
By Monica Gavrila, Lancome Beauty Consultant
---
Thickening shampoos are helping people achieve maximum volume in their hair. Whether you have fine hair or are dealing with hair loss (thinning), you can give lustre to your locks by using one of the best thickening shampoos available in 2021.
Do Thickening Shampoos Really Work?
Thickening shampoos can't make your hair thicker forever, no hair product can promise that, but they can allow you to give the illusion of thicker hair whenever you want it. Thickening shampoo, as part of your hair styling routine, will help you to get the look you want while protecting your hair from dryness and damage.
You might have naturally fine or thin hair and be looking to add volume to your style, such as a high rise quiff or with thick full bodied curls. Alternatively, you might be dealing with hair loss or thinning as a result of age or post-pregnancy. In both situations, you could be looking to replicate your thicker looks with a little help from your hair care products. Thickening shampoo will help you.
Best Thickening Shampoos
There are a lot of great thickening, volumising shampoos on the market right now, so we've collected our top 8 recommendations, their price point, where to get them and why you might choose one over another. Scroll for the best thickening shampoos of 2020, and your hair's new best friend!
1. Vichy Dercos Densi Thickening Shampoo
Vichy Dercos Densi Thickening Shampoo

Vichy's thickening shampoo can be used daily to cleanse, and give you healthy, thicker looking hair, whatever your style. Simply massage it from scalp to ends and then rinse. Within 6 weeks, you'll have beautiful, voluminous hair!
This is one of the mid-range price point thickening shampoos available. It's not supermarket price but that means that you are getting superior ingredients that won't dry out your scalp or hair even if you use this daily – though a conditioner is also recommended for peak hair protection.
2. Amika 3D Volume and Thickening Shampoo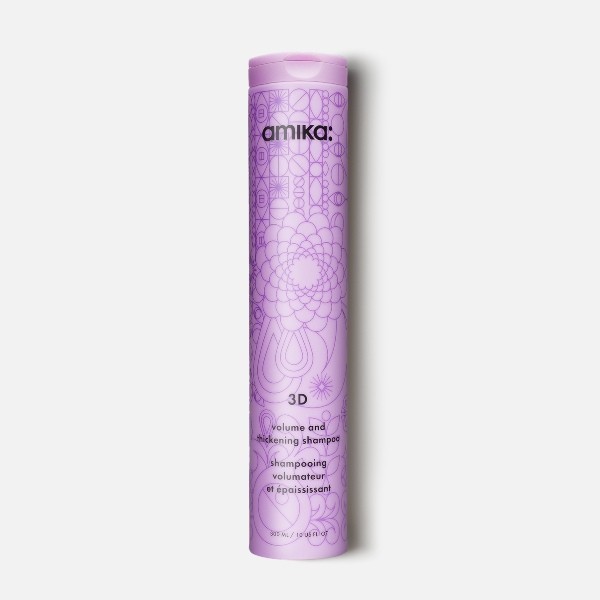 Price: £18.50 ($24)
Amika's lightweight thickening shampoo is cruelty free, vegan, paraben and sulphate feel. For the eco and ethically minded, this is the perfect shampoo to give you, and your hair, a big lift! It preps your hair perfectly for styling and is lightly scented.
This one is at the top end on price point, and part of that is because it is a more ethical thickening shampoo. You're paying not only for an excellent product but also the assurance that it was created in the best conditions.
Buy: Amika 3D Volume and Thickening Shampoo
3. Aramis Protein Enriched Hair Thickening Shampoo
Price: £18.99
Created by The Estée Lauder Companies, Aramis is synonymous with quality. In producing great hair care products for decades, they've developed a highly reviewed and reliable thickening shampoo ideal for fine and thinning hair. With a spicy fragrance, your hair will smell as good as it feels.
This is a powerhouse among the thickening shampoos on the list and no doubt one to add to your set if you are already a fan of Aramis products. It has a more masculine fragrance than some of the other thickening shampoos with notes of citrus, bergamot and sandalwood.
4. AVEDA IVANTI Advanced Exfoliating Shampoo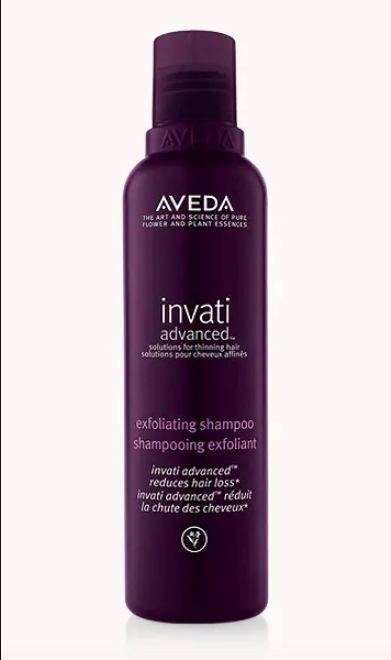 Price: £25.00
Tapping into the power of Ayurveda, Aveda's exfoliating shampoo looks to renew your scalp and cleanse for thicker, fuller looking hair. It aims to reduce hair loss so is perfect for those dealing with thinning hair or hair loss around pregnancy or advanced years.
Avenda makes gorgeous products with a real wow factor. You'll be astonished that you ever used anything else once you try their range of hair care products. This is the second most expensive thickening shampoo on the list but well worth it.
Buy: AVEDA IVANTI Advanced Exfoliating Shampoo
5. L'Oreal Paris Elvive Fibrology Fine Hair Thickening Shampoo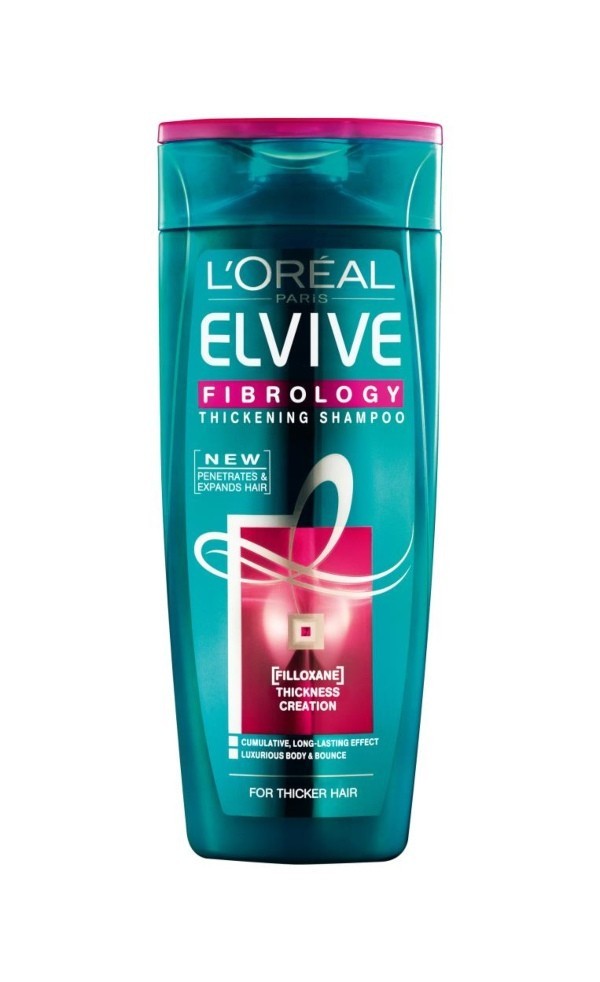 Price: £2.50 - £4.99
This is your high street thickening shampoo for those of us on a budget. L'Oreal's thickening shampoo can be purchased from Boots, Superdrug, Sainsbury's and Ocado. This hair care solution uses Filloxane to give your hair body and bounce!
Not everyone has the budget to get a luxury thickening shampoo, and some won't be sure they want to invest without at least giving one a go before hand. This is a good starter thickening shampoo or a reasonable temporary option if you are away and forget your shampoo at home.
Buy: L'Oreal Paris Elvive Fibrology Fine Hair Thickening Shampoo
6. Philip Kingsley One More Day Dry Shampoo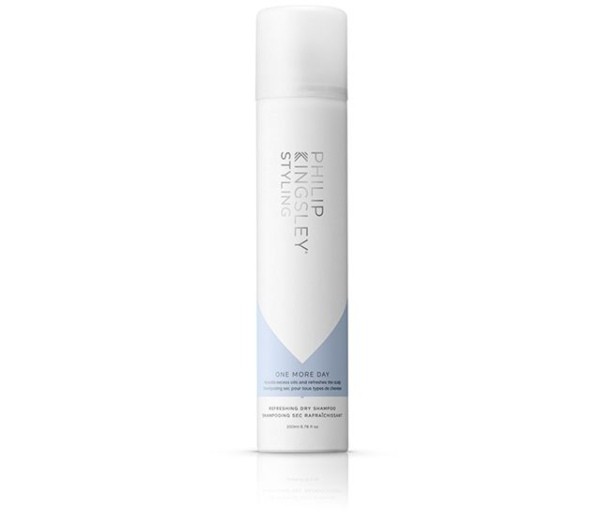 Price: £14.00
Don't have time for a full wash but need to revamp your look? Philip Kingsley has you covered with their One More Day Dry Shampoo. This ultra-fine spray will give your hair and scalp the refresh you need between washes and allow you to pump up limp hair.
Let's be honest, for those of us with longer hair (or who like a little extra shut eye) washing your hair takes far too long and so a quick dry shampoo is a great solution. A mid-range thickening shampoo on price, this is great for on-the-go styling day after day.
Buy: Philip Kingsley One More Day Dry Shampoo
7. Fushi Wellbeing Argan & Amlaki Shampoo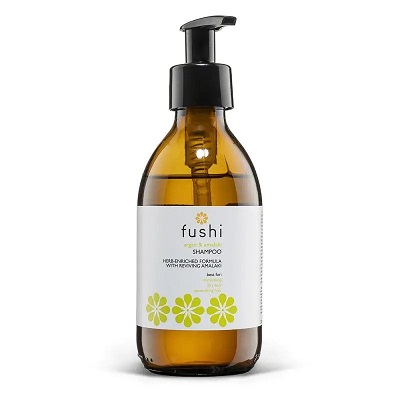 Price: £11.00
Argan Oil Shampoo is, you guessed it, that uses Moroccan Argan oil to moisturise while it washes. Despite using oils, it isn't greasy or sticky. It will make your fair feel super soft, while aiming to encourage hair growth and get your hair ready for styling that increases volume.
Another mid-priced thickening shampoo this one has all the elements of a luxurious product, from bottle design to botanicals and antioxidant vitamins listed in it's ingredients. A great option for anyone struggling with dry and frizzy hair who wants to boost their volume.
Buy: Fushi Wellbeing Argan & Amlaki Shampoo
Browse More Thickening Shampoos
There is no one product that works for everyone, not to mention each thickening shampoo has its own scent and feel that will make it all the more appealing to you. Finding the best thickening shampoo for you may mean trying a few, but we recommend starting with those on our list. You can also find more options for supporting hair products around hair thickening in our shop.
---
Disclaimer
The products offered are not intended to diagnose, treat, cure, or prevent any illness or disease, or to replace the advice of a medical professional. Results are not guaranteed and may vary from individual to individual.