HealthAid Organic Moringa Leaf Capsules 60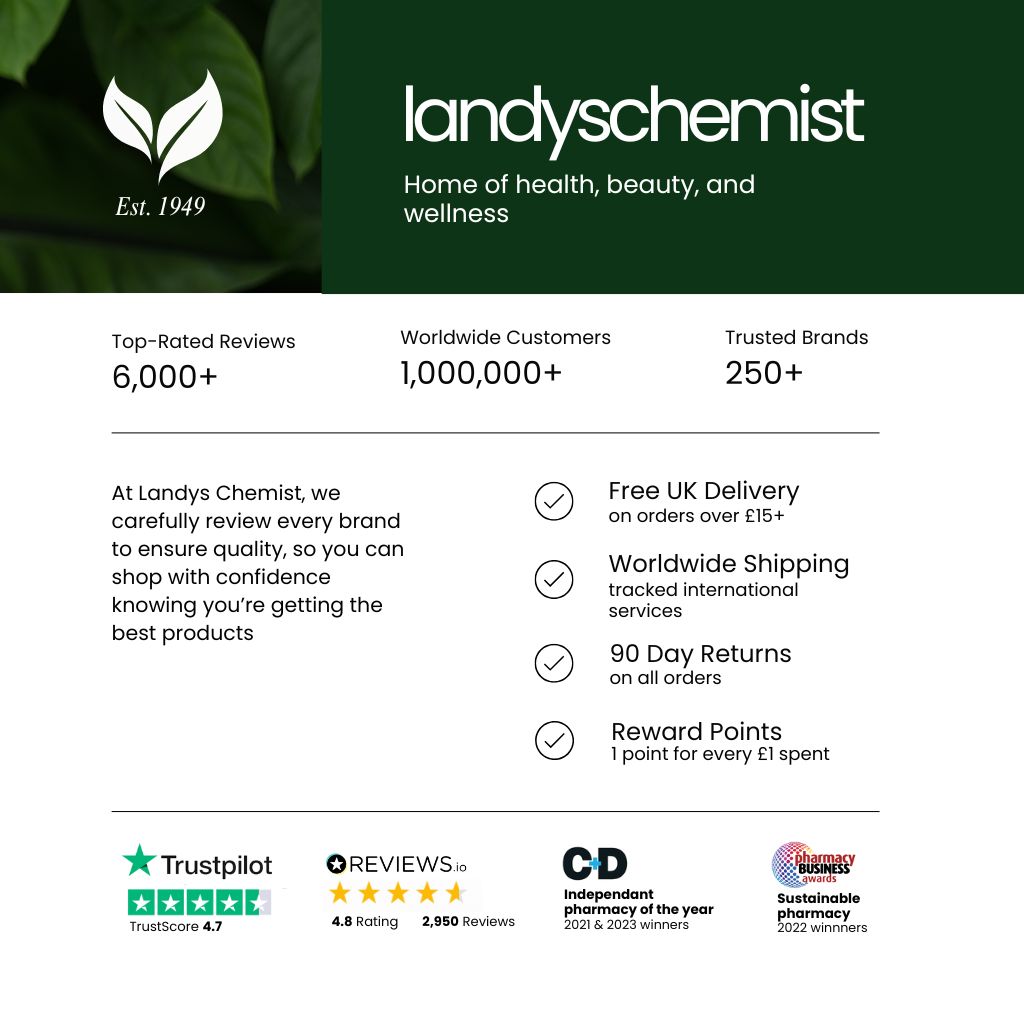 HealthAid Organic Moringa Leaf Capsules can be helpful as a supplement for overall energy and health. HealthAid Organic Moringa Leaf Capsules are naturally infused with various nutrients that a body can easily digest and absorb. With the presence of Chromium, this oil can help in the maintenance of normal levels of blood sugar and in the regularisation of appetite.
Moringa called the "Miracle Tree" is one of nature's most nutritious foods. There are actually plenty of studies that describe the benefits of the moringa leaves, one of the most potent plants in the world. The leaves of the Moringa Oleifera tree are extremely nutrient-dense, providing complete protein and highly bio-available vitamins and minerals, especially Calcium, Vitamins A, B and C.
As noted in the Asian Pacific Journal of Cancer Prevention, Moringa is considered as a superfood because its leaves are loaded with nutrients and one hundred grams of dry moringa leaf contains*:
9 times the protein of yogurt
10 times the vitamin A of carrots
15 times the potassium of bananas
17 times the calcium of milk
12 times the vitamin C of oranges
25 times the iron of spinach
Moringa leaves are rich in antioxidants including vitamin C, beta-carotene, quercetin, and chlorogenic acid. The latter, chlorogenic acid, has been shown to slow cells' absorption of sugar and animal studies have found it to lower blood sugar levels**. It is also an important source of Iron that contributes to the reduction of fatigue, and regenerate red blood cells to prevent anemia. Moringa supplementation is traditionally used to energize and strengthen naturally the immune system.
HealthAid Organic Moringa Leaf is the ultimate, natural and organic energy and health supplement. It contains naturally multiple amounts of nutrients at a level the body is able to digest and utilize it. HealthAid Organic Moringa Leaf has the added benefits of Chromium that contributes to the maintanance of normal blood glucose levels.
What is HealthAid Organic Moringa Leaf for?
May help boost energy levels and physical strength
May keep skin looking youthful
May improve immune and digestive function
May help with the building up of new cell lines and muscles
Contributes to hormonal balance
Who is Organic Moringa Leaf for?
People who have low immune functionality
People who regularly feel tired lethargic and lack energy
People with the poor digestive system and gastric-intestinal problems
People who wish to maintain general well-being
People with irregular blood sugar levels
| | |
| --- | --- |
| Ingredients | Organic Moringa Oleifera Powder, Chromium Chloride, Anti-caking Agent (veg.magnesium stearate), Capsule Shell [hydroxypropyl methylcellulose (HPMC)]. |
| Disclaimer | Please note: The products offered are not intended to diagnose, treat, cure, or prevent any disease. Results are not guaranteed and may vary from individual to individual. |