HealthAid Osteoflex and Omega-3 Caps/Tabs 60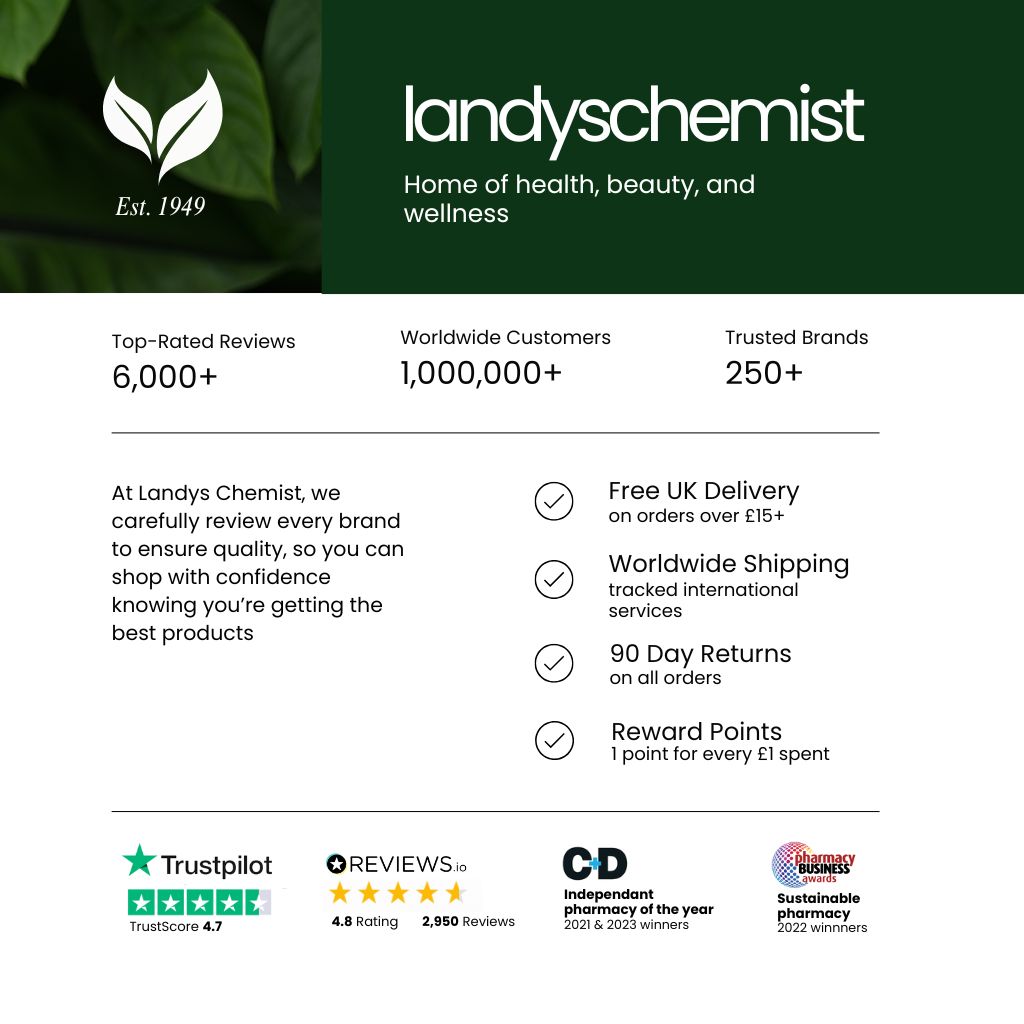 Caution: Diabetics should consult a doctor before taking this supplement.
As we age our bones and joints can suffer and increase the risk of ailments such as arthritis. For this reason, it is important we have the optimum intake of vitamins and minerals that target joint and bone health.
HealthAid Osteoflex with Omega 3, is formulated by experts to offer the superior benefits of Osteoflex tablets, which contains key ingredients such as Glucosamine and Chondroitin Sulphate to help the formation and repair of cartilage, promote water retention, elasticity and to inhibit the enzymes that break down cartilage. Vitamin C, a powerful antioxidant, fighting molecules which trigger inflammation, Turmeric an active ingredient that has many anti-inflammatory, anti-oxidant, and anti-bacterial properties and Manganese essential for the formation of connective tissue (such as cartilage). Omega-3 capsules have been included in this dual pack to be taken in conjunction with Osteoflex tablets because Omega-3 fatty acid helps with the inflammation process in osteoarthritis, whereas glucosamine supports the rebuilding of lost cartilage substance. Omega-3 fatty acids help increase levels of calcium in the body and help to improve bone strength. When joints are creaky and painful, Omega-3 fats can be likened to a lubricant that helps them move more freely.
What are Osteoflex & Omega-3 tablets for?
Help maintain supple, flexible joints, bones and cartilage.
Help in the renewal of connective tissue, cartilage and tendons
EPA/DHA has natural anti-inflammatory effect and help support heart health.
EPA/DHA helps maintain flexibility and function of the cell membranes.
Who is Osteoflex & Omega-3 product for?
People who experience pain, stiffness or swelling in their joints (especially knees sufferers)
People who experience arthritic back and neck pain.
Elderly people who need to nourish their joints and rebuild cartilage to ensure flexibility
Athletes who need to provide extra support to their joints to avoid injuries.
Caution: Diabetics should consult a doctor before taking this supplement.
Please note: The products offered are not intended to diagnose, treat, cure, or prevent any disease. Results are not guaranteed and may vary from individual to individual.
| | |
| --- | --- |
| Disclaimer | Please note: The products offered are not intended to diagnose, treat, cure, or prevent any disease. Results are not guaranteed and may vary from individual to individual. |