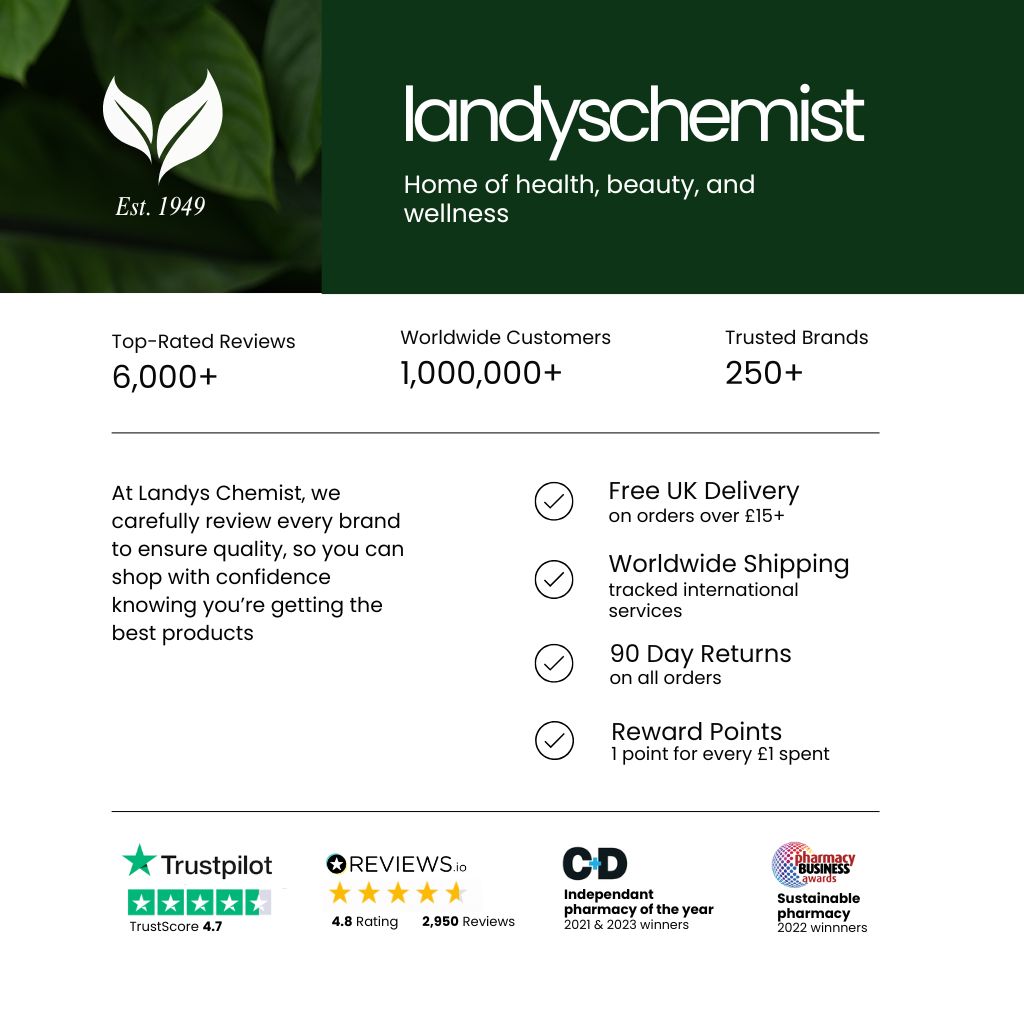 Nature's Bounty
Every time you
shop, collect
Reward points
About Nature's Bounty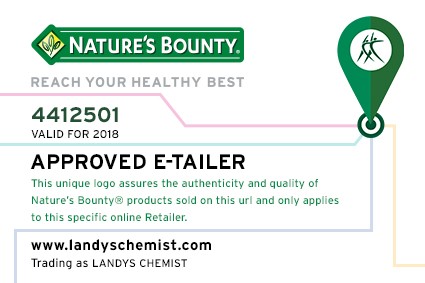 Fast-paced living often has its own challenges – stress and fatigue, less sleep and energy, always eating on the go. Nature's Bounty® understand that the daily stresses of modern living can affect your health and wellbeing, and we are here to help.
The Nature's Bounty® range of supplements is designed to tackle every lifestyle need - from maintaining healthy hair, skin, and nails, to supporting heart, brain and vision functions, as well as supporting energy levels and immunity.
Landys Chemist sells authorised, authentic Nature's Bounty® goods that are compliant with United
Kingdom or European Union regulatory schemes as is applicable, and is solely responsible for this website. Landys Chemist is not an agent, subsidiary, affiliate or related entity of The Nature's Bounty Co. Ltd. or Nature's Bounty (NY), Inc.
All products from Nature's Bounty
---
Nature's Bounty FAQs
What Is The Benefit Of Nature's Bounty?
The Nature's Bounty® range of supplements provides vital nutrients that benefit the human body from the inside. Nature's Bounty® offers supplements that can boost energy levels, help with better sleep and immunity, support brain, heart and vision functions and maintain healthy hair, skin and nails.
Is Nature's Bounty Good Quality?
Nature's Bounty® has delivered trusted, quality products for nearly 50 years. Nature's Bounty® is transparent about their testing process, using reputable third party laboratories for product testing. They test for potency and purity.
How Effective Is Nature's Bounty For Hair, Skin And Nails?
Nature's Bounty Hair, Skin & Nails Gummies contain zinc, biotin and collagen. Although these substances can be found naturally in the body, they lessen with age and environmental factors, such as sun damage. Taking this combination of ingredients in a supplement is therefore beneficial to the health of your hair, skin and nails.
How Nature's Bounty For Hair, Skin And Nails works:
Collagen is a tough, fibrous protein that makes skin, hair, nails and joints strong and resistant.
Zinc stimulates the natural production of collagen in the body and cell division to promote growth.
Biotin deficiency can cause hair loss and brittle nails so is an important ingredient to ensure their maintenance.