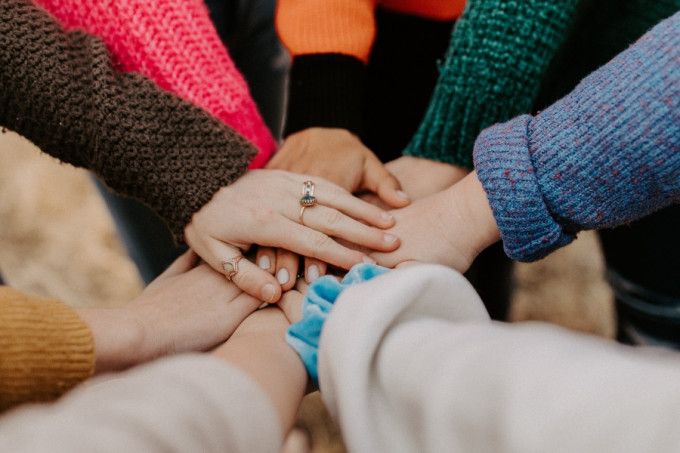 Best Hand Cream For Dry Hands (From Constant Washing)
By Girish Desai Pharmacist (GPhC 2019217)
---
With COVID-19 becoming a global concern, one of the clearest pieces of advice from the NHS has been to 'wash your hands with soap and water often' to stem the spread of this virus. But with increased hand washing you may find that your hands are drying out – and the answer isn't to not use hand wash or avoid washing your hands.
Dry hands are common in cold weather and with those who aren't drinking enough water, and increased hand washing won't help. To keep your hands from drying out and becoming cracked or sore, you should ensure you are practicing hand care, such as by finding a good hand cream to rehydrate and protect your skin.
Best Hand Creams For Dry Hands
Below we've listed five recommended hands creams for dry hands, at various price points. All of them can be ordered online.
Avene Cicalfate Hand Cream - £9.95
If you are prone to suffering from dry or chapped skin on your hands then this is a great hand cream to add to your collection of regular toiletries. It is a concentrated, non-greasy hand cream that has been specifically formulated for your hands. It's also very affordable.
Avene Cicalfate Hand Cream 50ml

Bioderma Atoderm Repairing Hand Cream – £3.80 (On Offer)
Bioderma's hand cream is hypoallergenic and paraben free. It is also the perfect hand moisturiser to use every day of the week, multiple times per day. Massage this hand cream in between your fingers after each wash to soothe skin. This is ideal for anyone who suffers from irritating dryness or cracked skin that could worsen with the increased amount of hand washing.
CeraVe Reparative Hand Cream - £6.00
This hand cream features ingredients that work with your skin: Hyaluronic acid helps your hands to retain moisture and essential ceramides support your skin's natural barrier to avoid it getting damaged. This is a fragrance free hand cream and can be used by the whole family, including those with sensitive skin.
CeraVe Reparative Hand Cream 50ml

Clarins Super Restorative Hand Cream - £34.00
This Clarins hand cream has been developed for older people. It has been developed with an awareness of the skin needs of bodies in older age. It contains Montpellier rock-rose, their 'secret' ingredient, which helps to reduce the sign of age spots. It also replenishes moisture in your hands, from wrists to fingertips, and can be used regularly.
Clarins Super Restorative Hand Cream 100ml

Elizabeth Arden Eight Hour Cream Intensive Moisturising Hand Treatment - £21.60 (On Offer)
This hand cream is a bit special as it is a hand treatment (and more costly as a result) so you might want to use it alongside a daily hand moisturiser. With added vitamin E, this hand cream can be used liberally and often, but it can also be used as a restorative overnight hand cream. Apply and moisturise into your hands for up to a minute then leave overnight to restore dry, chapped skin while you sleep.
Elizabeth Arden Eight Hour Cream Intensive Moisturising Hand Treatment

Why Does Hand Washing Cause Dry Hands?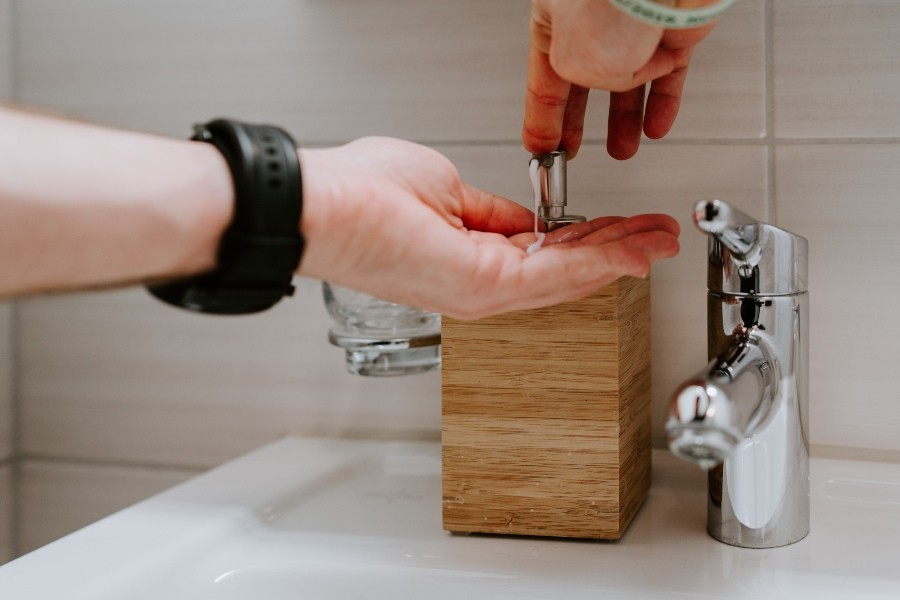 You might be wondering why washing your hands can make your hands drier than normal, and therefore why chapped or peeling skin is more likely when you increase your hand washing. As Dr Anjali Mahto put it on Instagram: "Repeated use of soaps, detergents and alcohol gel are a common and important cause of what is known as irritant contact dermatitis."
Irritant contact dermatitis is essentially injured skin. Your skin has natural oils which can be washed away with soap and water, and if you do it often enough won't give your skin time to replenish, leading to dry skin and related issues. To combat this, you need to supply the nutrients the skin needs to protect itself. It's better to do this than avoid washing your hands.
What To Do If Dry Skin Develops Into Cracks Or Soreness?
If you are developing painful or inflamed skin on your hands, or any part of your body, then you should speak to your GP. Bear in mind that, in the time of viruses like COVID-19, you may want to consult a medical practitioner online if you are suffering from any other symptoms.
Some advice online will suggest avoiding soap to combat sore hands or red skin, but this might not be a healthy choice. Where possible, switch to fragrance free and preservative free hand washes as the alternatives will dry out your skin more by stripping it of natural fats and oils. You can also look into aloe vera and coconut oil hand washes for a more delicate wash.
What now? Shop hand creams online today
---
Disclaimer
The products offered are not intended to diagnose, treat, cure, or prevent any illness or disease, or to replace the advice of a medical professional. Results are not guaranteed and may vary from individual to individual.