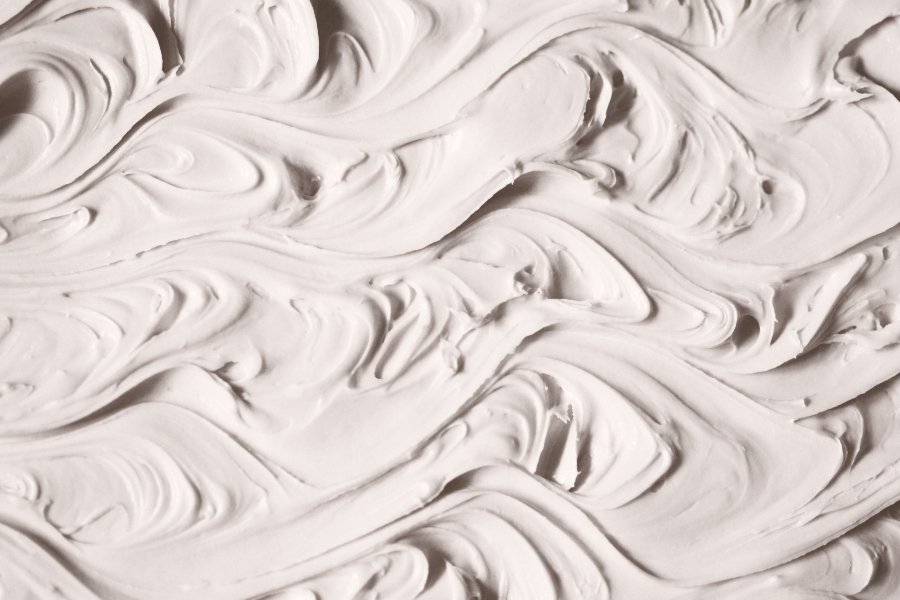 Best Body Butters 2022
Body butters can be a great addition to your skincare routine, if you know when and how to use them. To help guide you, we've taken a brief look at the benefits of body butters, offered some tips for when to use them and how to apply them, and given you a few recommendations for the best body butters available in 2022.
What Is Body Butter?
Body butters are super-hydrating moisturisers for your body, rather than your face. They typically have a creamy formula and are often infused with essential oils to offer intense nutrition and topical hydration to your skin.
What Is Body Butter For?
Body butters are a type of skincare product that those with naturally dry skin, or those experiencing dry or flaky skin, can use to apply restorative hydration to their skin. This intense moisturising can help the skin to heal quickly, making it smooth and healthy, and help it maintain a balanced, supple state.
Body Butter Benefits
Body butters are beneficial because they:
moisturise your skin
create a protective layer that helps stop your skin from getting damaged
plump and smooth your skin's outer layer
help soothe rashes, sunburn and dry skin conditions, like eczema
When To Use Body Butters
Body butters can be used all year round, by everyone. They are particularly beneficial if you have naturally dry skin, or skin conditions that cause skin flaking and scaly patches. However, they aren't a replacement for skin condition treatments, so do check with your GP if you have a medical skin condition you are treating.
Body butters are also useful for those who live in cold climates and those who work outdoors a lot, since cold air will dry out your skin, as will the sun. Essentially, any time your body needs an extra boost of nutrients and moisture, body butter can help.
You may also find that body butters are beneficial if your skin is drying out from being near heaters during the winter. Heating units can dry your skin, like the sun does, and so in an effort to stay warm you could be inadvertently damaging your skin.
How To Use Body Butters
As the name suggests, body butters are primarily for using all over your body. However, rich formulas can be too much for the more delicate skin on your face, particularly if you have sensitive skin or are prone to spots, as they can cause flare-ups. We would suggest not using body butters on your face, though you can use them on your neck and clavicle areas.
Body butters should be applied after a bath or shower. Pat your body dry with a towel, then in small increments apply the body butter to your body, in the areas where you have dry skin or all over. You don't need perfectly dry skin to start applying body butter as water left on the skin can get locked in by the application – which is a good thing!
When applying body butter, make sure to target hard-skin areas, like your knees and elbows, as it can be easy to miss dry skin patches in these areas. Rougher skin areas can also take more moisturising, as this helps the body butter get deep into the skin layers.
It's important you don't wipe off the body butter before it has been absorbed into your skin, otherwise you won't get the benefits.
Best Body Butters
1. Clarins Body Firming Extra-Firming Cream 200ml
Clarins' Body Firming cream uses aloe vera to soothe skin, shea butter for deep moisturising and kiwi fruit for added protection. Clarins are renowned for their skin products and this is another feather in their cap.
2. Lancome Nutrix Royal Body Butter 200ml
Lancome Nutrix Royal Body Butter utilises a combination of Royal Jelly, an extract produced by bees, and a combination of organic oils, like apricot and passionfruit oil, to create a luxurious-feeling body butter.
3. OSI Magnesium Magnesium Body Butter + OptiMSM 200ml
The OSI Magnesium Body Butter taps into the superpower of magnesium to promote better moisture absorption, and backs it up with hydrating shea butter and sweet almond oil. This is a great body butter for athletes, especially those with dry skin, as magnesium also helps with muscle healing.
4. Uriage Eau Thermale Unctuous Body Balm 200ml
Uriage Eau Thermale Unctuous Body Balm uses Uriage's own Thermal Water to provide a vital boost of minerals into this body butter, which keeps skin moisturised all day long. Uriage's body balm is great for everyday use, and dries quickly.
5. BetterYou Magnesium Body Butter 200ml
Alongside magnesium for absorption, the BetterYou Magnesium Body Butter has vitamin E, a skincare favourite that helps with skin healing and protection. It also features cocoa butter and coconut oil for a creamy feel. If you are looking for a quality body butter with a more budget price, this is the one for you.
Body Butter FAQs
Should You Use Body Butter Or Body Lotion?
Body butters are a kind of moisturiser, like body lotions. If you imagine a scale of moisturisers from lightweight to heavyweight, lotions are on the lighter end with oils, followed by body creams in the middle, while body butters are on the heavyweight end. If you need the maximum amount of hydration, go for body butter.