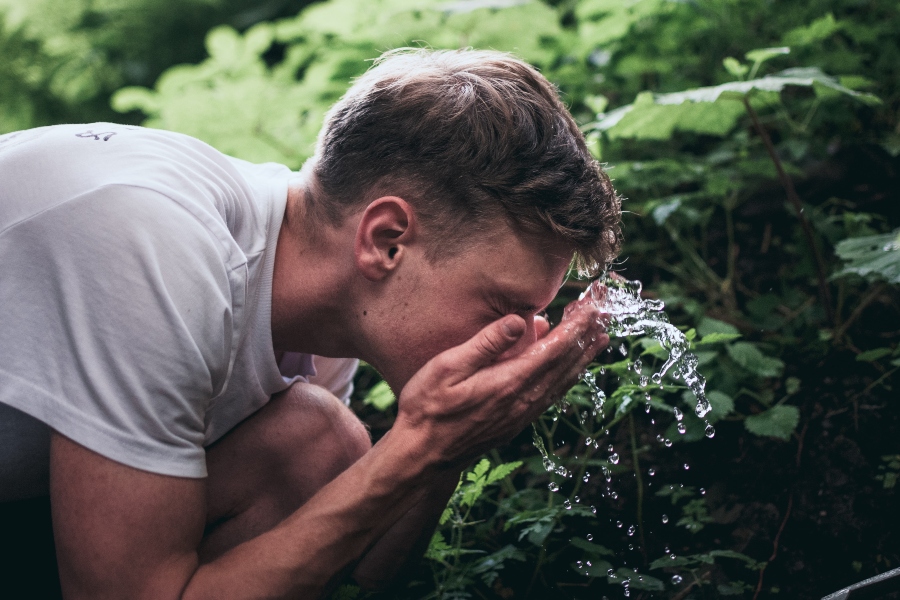 What Is The Difference Between Face Scrubs & Exfoliators?
By Girish Desai, Pharmacist (GPhC ), Nutritionist and Homeopath
---
Lots of different skincare products are required for a great skincare routine, the trouble is many of them have similar names and claim to do the same thing. This makes it hard to figure out which product you need and how often to use it. We know that exfoliators are key to maintaining clean, fresh-looking and vibrant skin, but how do they compare to face scrubs? Do you need both and when should you use them in your skincare routine? All your answers are below!
What Are Exfoliators?
Exfoliators are skincare products that exfoliate your skin. They remove dirt and dead skin cells using chemical or granular solutions, or a combination. Exfoliator is an umbrella term for a few different products, which can be loosely divided by use into facial exfoliators and body exfoliators, and into form, such as face masks to exfoliating cleansers.
Here, we will primarly be talking about facial exfoliators in it's various iterations.
What Is A Face Scrub?
Face scrubs are skincare products that are used to exfoliate your skin by scrubbing it. They contain an enzymatic active ingredient or exfoliating granules that enable deeper skin cleaning. This basically means face scrubs contain tiny particles that get into pores and clean them out without harming your skin.
So, What Is The Difference Between A Face Scrub And An Exfoliator?
Put simply, face scrubs are a kind of exfoliator. Face scrubs use granules to clean your pores and remove dirt and excess sebum (natural oils that can create spots) from your skin. Other kinds of exfoliators also clean your skin but do it without these granules, like exfoliating cleansers.
Exfoliators & Your Skincare Routine
If you want to include an exfoliator in your skincare routine, you should follow this advice to get the best results.
Your Can Exfoliate Every Day – Unless You Are Using A Face Scrub
Using a facial exfoliator with granules is harsher on your skin, so you should only use a face scrub a couple of times a week. Exfoliating cleansers will be lighter and can be used every day.
Exfoliate your skin before cleansing
If you are planning to use a face scrub in your skincare routine, or another exfoliator with granules, it is recommended to do this before using a cleanser. If you are using an exfoliating cleanser, such as a foaming cleanser, then you don't need to use a face scrub or a cleanser as this does both jobs in one.
Recommended Exfoliators & Face Scrubs
There are plenty of different face scrubs and other facial exfoliators on the market. We stock some of the most popular ones that customers keep coming back for.
Best Exfoliators
These are some of the best exfoliators around. We've included recommendations for different types of exfoliators to suit your preferences.
Uriage Hyséac Exfoliating Mask 100ml
Elizabeth Arden Visible Difference Skin Balancing Exfoliating Cleanser 125ml

Best Face Scrubs
If you want a face scrub that really gives you an effective exfoliation of your skin,we recommend these two products.
Lab Series Invigorating Face Scrub 100ml
---
Disclaimer
The products offered are not intended to diagnose, treat, cure, or prevent any illness or disease, or replace the advice of a medical professional. Results are not guaranteed and may vary from individual to individual.