Wild Nutrition Food-Grown Skin Hair & Nails Vegicaps 60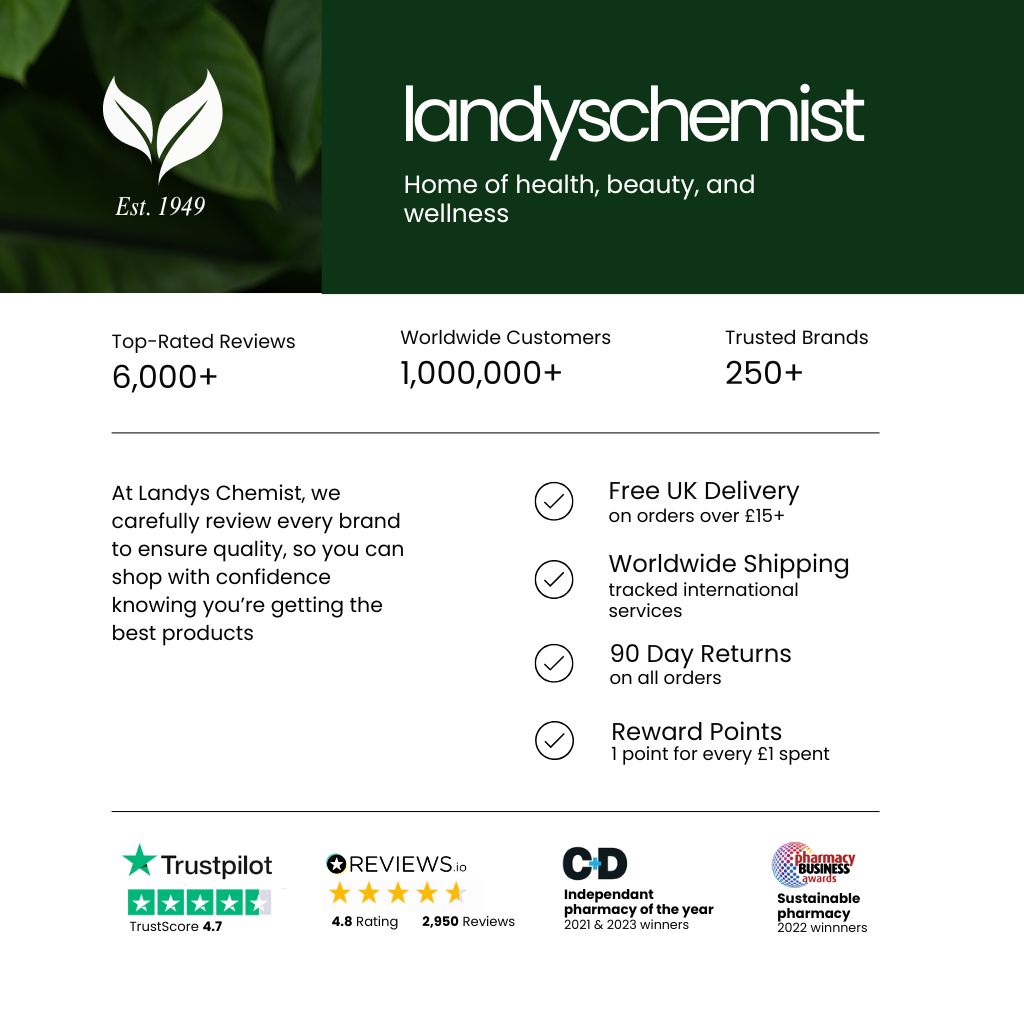 Wild Nutrition Food-Grown Skin Hair & Nails Vegicaps are uniquely formulated for women, a complex of Food-Grown vitamins and minerals, whole–food nutrients and herbal extracts to support natural beauty from within. Including zinc for healthy skin and nails, selenium and iodine for hair, copper for normal skin pigmentation, the antioxidants manganese and vitamin, sulphur to support connective tissue and the botanicals singing nettle extract and ashwagandha.
Wild Nutrition Food-Grown Skin Hair & Nails formula contains natural probiotics and antioxidants to support that inner glow as well as a bespoke blend of Food-Grown nutrients, Whole Foods and herbal extracts. These key ingredients include Zinc and Biotin that contribute to the maintenance of normal skin; Vitamin C to support normal collagen formation; Vitamin E, Copper and Manganese to contribute to the protection of cells from oxidative damage; Selenium & Iodine which contribute to the maintenance of normal hair and nails as well as Copper shown to contribute to normal hair & skin pigmentation. Iodine has the additional effect of supporting the normal function of the thyroid. Imbalances in thyroid function can contribute to hair loss. We all have our own natural and unique beauty and because Wild Nutrition firmly believe that beauty comes from within this formulation has been designed to nourish you from the root up.
Active Ingredients: Supports normal collagen formation, normal blood vessels and normal function of the skin. Vitamin C also regenerates Vitamin E.
Free From: Excipients, wheat, soya, gluten-containing ingredients, artificial colours, added sugars, flavourings & preservatives.
Cautionary Advice: If you are pregnant, breastfeeding, taking medication or under medical supervision, please consult your healthcare practitioner before taking any food supplement. Store in a cool, dry place away from direct sunlight. Keep out of reach of children. Food supplements are not to be used as a substitute for a varied & balanced diet and healthy lifestyle
| | |
| --- | --- |
| Disclaimer | Please note: The products offered are not intended to diagnose, treat, cure, or prevent any disease. Results are not guaranteed and may vary from individual to individual. |