BetterYou
Every time you
shop, collect
Reward points
Vitamins & Supplements Sprays
About BetterYou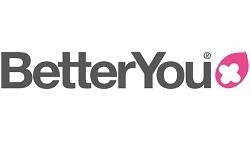 BetterYou are an innovative natural health company specialising in the supplementation of the growing number of key nutrients lost through our dramatically changing diet and lifestyle. Better You products stand alone in the market place by their unique levels of quality and effectiveness.
Synthetic is not a word Better You use to describe their ingredients. Their passion is to find ingredients that are absorbed well and utilised by the body. Better You search for ingredients that are food sourced and 100% natural. Better You's formulations are designed to be universally acceptable and wherever possible their products are suitable for those on vegetarian, vegan, coeliac and diabetic diets.
All products from BetterYou
---
All you need to know about BetterYou
What products does BetterYou offer?
BetterYou offers a wide range of innovative and high-quality nutritional and wellness products. Some of the key product categories include oral vitamin sprays, transdermal magnesium products, and other targeted nutrient supplements. BetterYou's oral vitamin sprays, such as Vitamin D, Vitamin B12, and multivitamins, provide convenient and effective alternatives to traditional pills and capsules, delivering essential nutrients directly into the bloodstream. Their transdermal magnesium range includes magnesium body sprays, gels and muscle recovery.
How do BetterYou products work?
Through advanced transdermal magnesium technology, oral sprays, and intraoral vitamin sprays, BetterYou enhances bioavailability and bypasses the digestive system's potential limitations. For instance, their transdermal magnesium products are applied topically, allowing magnesium ions to be absorbed directly through the skin and into the bloodstream. Similarly, their oral sprays utilise a fine mist of nutrients that are quickly and effectively absorbed through the lining of the mouth, ensuring optimal absorption.
Are BetterYou products gluten free?
While the majority of BetterYou products are gluten-free, it is advisable to carefully check the product specifications on our website for specific information regarding gluten content for each product.