BetterYou
Every time you
shop, collect
Reward points
Vitamins & Supplements Sprays
About BetterYou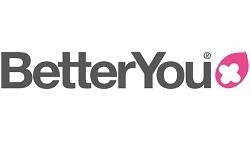 BetterYou are an innovative natural health company specialising in the supplementation of the growing number of key nutrients lost through our dramatically changing diet and lifestyle. Better You products stand alone in the market place by their unique levels of quality and effectiveness.
Synthetic is not a word Better You use to describe their ingredients. Their passion is to find ingredients that are absorbed well and utilised by the body. Better You search for ingredients that are food sourced and 100% natural. Better You's formulations are designed to be universally acceptable and wherever possible their products are suitable for those on vegetarian, vegan, coeliac and diabetic diets.
All products from BetterYou
---
All you need to know about BetterYou
More about BetterYou
BetterYou specialises in producing high-quality nutritional supplements and health products, with an emphasis on transdermal delivery. BetterYou offers a range of products that are designed to be absorbed through the skin, allowing for better absorption and bioavailability. They come in the form of sprays also also body lotions or bath soaks. This is particularly important for nutrients that are difficult for the body to absorb through the digestive system.
Betteryou is focused on innovation and its commitment to using only the finest, most bioavailable ingredients as well as ethical and sustainable sourcing. The brand works closely with its suppliers to ensure that all ingredients are sourced from sustainable and ethical sources, and that they are produced in a way that minimises environmental impact.
In addition to its innovative delivery methods and ethical sourcing practices, BetterYou offers a wide range of products to support different areas of health and wellbeing, including vitamin D supplements, magnesium sprays, and oral vitamin sprays. These products are designed to be convenient, effective, and easy to use.