Chloe
Every time you
shop, collect
Reward points
Fragrance for Women
About Chloe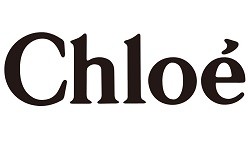 Chloe was founded in 1952 by Gaby Aghion in response to the stiff formality of 1950s fashion.
Her soft and uber feminine prêt-a-porter designs were made off-the-rack from fine fabrics, a unique concept at the time.
Chloe's penchant for hiring new, young talent has resulted in their distinctively modern and youthful Parisian character. Chloe is an audacious spirit that is always evolving, with a design alumni that spans from Karl Lagerfeld to Stella McCartney.
The Chloe fragrance collection is as refined as its fashion. A wardrobe of soft scents with a playful, vintage feel; pared-down femininity made from couture materials.
All you need to know about Chloe
What is the signature scent of Chloe perfumes?
The signature scent of Chloe perfumes is often associated with a delicate and romantic allure. It is characterized by a harmonious blend of floral and powdery notes, evoking a sense of femininity and elegance. The fragrance typically features prominent accords of rose, a timeless and iconic flower that embodies grace and sophistication.
What are the best-selling Chloe fragrances?
Some of the best-selling Chloe fragrances include "Chloe Eau de Parfum," which is known for its romantic and feminine aroma, combining notes of peony, rose, and magnolia. Another popular choice is "Chloe Nomade," a modern and adventurous scent with hints of oak moss, mirabelle plum, and freesia. Additionally, "Chloe Roses de Chloe" offers a delicate and elegant fragrance, showcasing the essence of fresh roses. These fragrances have gained popularity for their unique and captivating blends, making them beloved choices among fragrance enthusiasts.
Are Chloe fragrances suitable for everyday wear?
Yes, Chloe fragrances are generally considered suitable for everyday wear. Chloe is known for creating fragrances that are versatile and can be worn in various settings and occasions. Their fragrances often have a soft, feminine, and elegant character that is well-received for daily use. Whether it's for work, social events, or casual outings, Chloe fragrances can be a delightful choice to add a touch of sophistication and charm to your everyday routine.