Grethers
Every time you
shop, collect
Reward points
About Grethers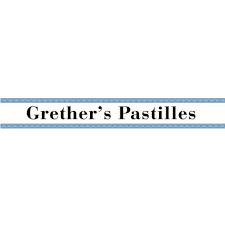 Grether's Pastilles have a remarkable history. The pastilles, which are made from blackcurrant juice, were first mentioned in England in the 19th century. Here, the family enterprise Allen & Hanburry Ltd. started the long tradition of pastille production.
As early as 1910, the pastilles were available and known in Switzerland by the name of Allenbury's, their original name. And at that time already, the soothing Blackcurrant Pastilles were indispensable when suffering from a sore throat, husky voice or hoarseness.
At the beginning of the 1930s, the company Doetsch Grether AG in Basel, Switzerland, acquired the distribution rights. After relocation of the production to Switzerland, the brand name was changed to Grether's Pastilles in 1974. However, the traditional production process is still in use today.
All products from Grethers
---