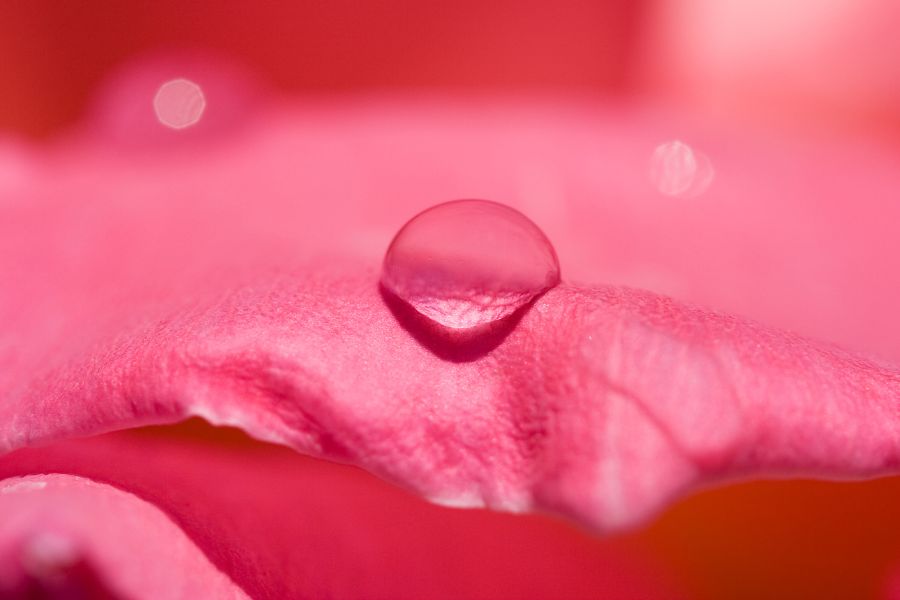 Rose Water: What are the benefits of using rose water on the skin?
What is Rose Water?
Rose water was invented in 1037 by a Persian physician named Avicenna, using Gallic Rose essential oil and pure rainwater¹. For centuries rose water has typically been used for culinary purposes such as being added to desserts, teas, and other beverages. Towards the 1800's, rose water began to pour its way into the beauty market for its various skin care and beauty benefits.
How is Rose Water made?
Pure rose water is made from the distillation of rose petals. This is a purification process where the fragrant rose petals are placed in a low-pressure stream to release their essential oils which are then cooled down to exert rose water vapour. The most fragrant roses like Rosa damascena and Rosa centifolia are typically used to create rose water.
Premium quality rose waters such as those from Alteya Organics are cultivated from organic roses plantations. The roses are harvested before sun rise to prevent the sun evaporating the flowers rose oil to create the most fragrant rose waters in the distillation process.
Key benefits of using rose water in skincare:
Rose water is a hydrosol skincare ingredient that can benefit all skin types due to its versatile anti-inflammatory, astringent, and antioxidant properties. It is typically used as a facial mist, toner or incorporated into moisturisers to treat the skin. Some of the key benefits you could expect from using rose water on your skin include:
Reduces redness:
Rose water helps to soothe and calm the skin from irritation and inflammation, reducing redness and sensitivity.
Regulates excess sebum:
Rose water helps to balance natural oils and restore pH levels on the skin, great for oily skin types.
Antibacterial properties:
Rose water can help to fight bacteria to prevent breakouts.
Antioxidant properties:
The natural antioxidant compounds in rose water helps to nourish and protect the skin cells for oxidative stress.
Keeps the skin hydrated:
Rose water is a natural hydrator which keeps your skin feeling refreshed and revitalised.
Best Rose Water Toner:
Alteya Organics Bulgarian Rose Water Rosa Damascena Spray
Alteya Organics Organic Bulgarian Rosa Damascena Rose water is a 100% natural, steam-distilled flower water. Like most of Alteya Organics' rose waters, it is also food grade, meaning it is safe to consume! This premium rose water spray has various uses such as a toning, prepping the skin for make-up and refreshing your skin through-out the day with the additional benefit of the delicate rosa damascena fragrance. This rose water spray can also be spritzed into the hair to moisturise it and prevent frizz.
Best Rose Moisturiser:
Alteya Organics Bio Damascena Rose Otto Day Moisturiser
Alteya Organics Bio Damascena Rose Otto Day Moisturiser is a luxuriously hydrating, yet light moisturiser. It helps balance and beautify skin, whilst protecting it from environmental stressors, responsible for premature ageing skin. This day cream works to illuminate the complexion and minimizing the appearance of most visible signs of ageing. It helps nourish and build your skins protective barrier for healthier skin.
References:
¹ Dietz,S.T. (2022). The Complete Language Of Food. Wellfleet Press. pp. 148
By Rhysa Phommachanh, BA skincare and make-up specialist
---
Disclaimer
The products offered are not intended to diagnose, treat, cure, or prevent any illness or disease, or replace the advice of a medical professional. Results are not guaranteed and may vary from individual to individual.