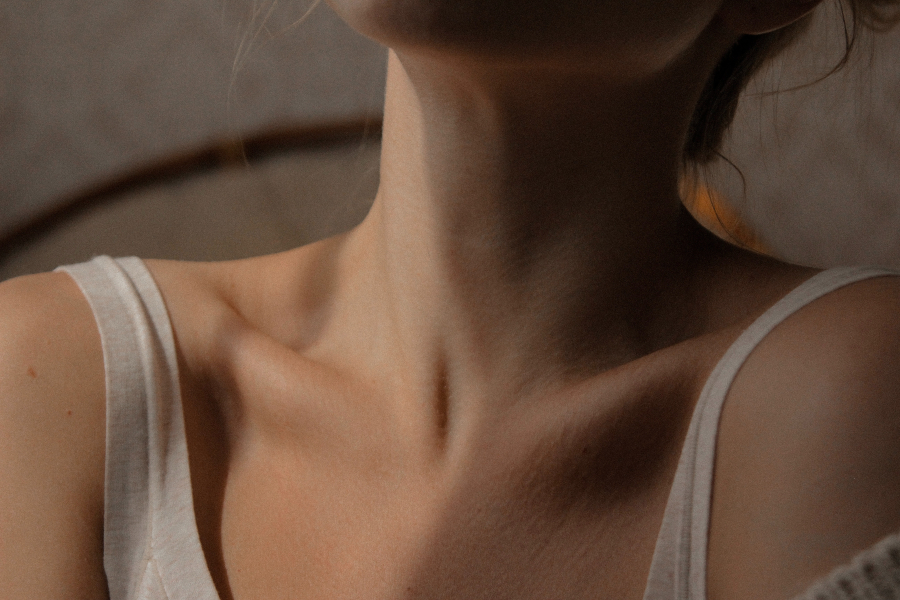 Do Neck Creams Really Work?
More and more people are seeking out neck creams, with a 75% increase in searches for neck creams in the last 5 years: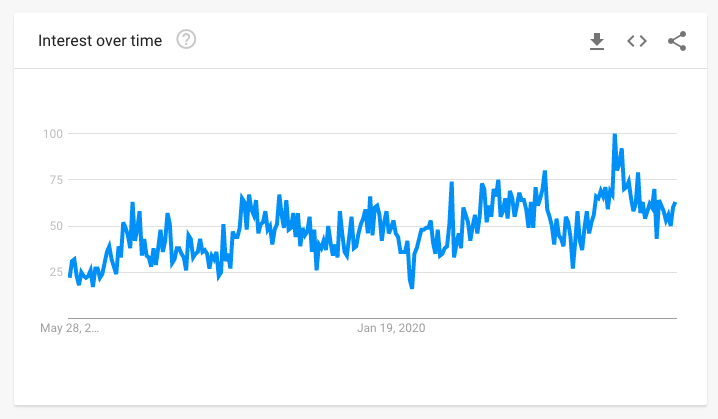 The visible signs of ageing can be hard for many people to deal with, so it's not surprising they start looking at ways to combat them. One area that is often of particular concern is the neck area.
Many people want to try and firm their necks, to avoid sagging and combat wrinkles. One of the ways they try to do this is with neck creams. But do they really work?
What Are Neck Creams?
Neck creams are a type of skincare product aimed at supporting the skin on the neck and décolletage area of the chest. The goal of neck creams is to combat the signs of ageing that appear as the skin loses collagen and elasticity along and around the neck. Primarily, day creams aim to reduce wrinkles and firm skin.
How Are Neck Creams Different From Face Creams?
Neck creams are thicker than face creams and face moisturisers. They contain ingredients that focus on lifting and tightening the skin, penetrating deeply to restore lost nutrients.
Although face skincare products may also contain ingredients to improve skin elasticity and firmness, they tend to use formulas that tackle skin issues, such as spots, dark circles and sallowness, that aren't as much of an issue on the neck.
Neck creams are more focused on dealing with skin elasticity, firmness, wrinkles and fine lines.
Do Neck Creams Really Work?
Neck creams are an excellent way of targeting signs of ageing in the neck area, by applying the specific nutrients and hydration that enable a more youthful look and feel to your skin. To get the best results from a neck cream, you should start to use them when you first notice the signs of ageing in your neck, or before.
Best Neck Creams Of 2022
Clarins Super Restorative Décolleté and Neck Concentrate 75ml
This vegan neck cream has been formulated for those aged 45 and over, aiming to combat collagen loss and sagging skin. From the first application of Clarins Super Restorative Décolleté and Neck Concentrate, you will start to feel a tightening of your skin thanks to a combination of harungana extract and oat sugar. It also has a delicate, sweet scent that you'll love.
Vichy Neovadiol Phytosculpt Neck & Face Cream 50ml
Vichy uses a mineralising thermal water as the basis for their neck cream, bringing fantastic hydration and antioxidant benefits to the Vichy Neovadiol Phytosculpt Neck & Face Cream. This balm-like neck cream aims to reduce the appearance of fine lines, wrinkles and other signs of ageing, with prolonged use. This formula has been created with those of menopausal age in mind, is hypoallergenic and suitable for sensitive skin.
Vichy Neovadiol Phytosculpt Neck & Face Cream 50ml

Elizabeth Arden Prevage Neck & Décolleté Lift & Firm Cream 50ml
The Elizabeth Arden Prevage Neck & Décolleté Lift & Firm Cream uses their award-winning protein restoring complex technology in its formula to create a protective neck cream that is instantly firming. It also includes plant oils and shea butter which help to deeply hydrate skin and minimise the appearance of wrinkles. This neck cream has been noted for improving the thin, papery feel of skin wrinkles.
Elizabeth Arden Prevage Neck & Décolleté Lift & Firm Cream 50ml

Neck Cream FAQs
What Is The Best Way To Apply A Neck Cream?
To apply neck cream, use your fingertips to gently apply to the skin in soft, upward strokes. Avoid pulling the skin as your neck skin is already very delicate and you don't want to increase the tension and cause more wrinkles.
Neck creams should be applied at least once a day. You can apply twice if you have a morning and evening skincare routine – which is recommended to best support your skin.
If your neck cream contains SPF then it is better to use it during the day, when it will help protect against the sun's rays. If your neck cream contains retinol (a version of vitamin A) then you should aim to use it at night as retinol can increase damage from the sun if exposed.
What Age Should You Start Using Neck Creams?
You can start to use anti-ageing products from the age of 30 onwards, as this is when our bodies begin to start deteriorating, albeit slowly until our 50s when this decline speeds up.
Long-term use of neck creams, and early adoption, can help to slow the natural ageing process, minimising fine lines and sagging skin. You may not notice the impact of using a neck cream from first use, but after a few weeks you are likely to start seeing the impact.
Why Does Neck Skin Sag?
The skin on your neck is thinner and stretchier than on many other parts of your body. It also has less collagen than on your face. Because of this, it's easier for your skin to show signs of ageing, like sagging and creases.
One of the ways you can try to combat neck skin sagging is to use a neck cream to apply moisture and nutrients that promote firmness and increase collagen production. Neck creams won't completely stop your skin from sagging but they can help to slow down the process.
By Girish Desai, Pharmacist (GPhC ), Nutritionist and Homeopath
---
Disclaimer
The products offered are not intended to diagnose, treat, cure, or prevent any illness or disease, or replace the advice of a medical professional. Results are not guaranteed and may vary from individual to individual.