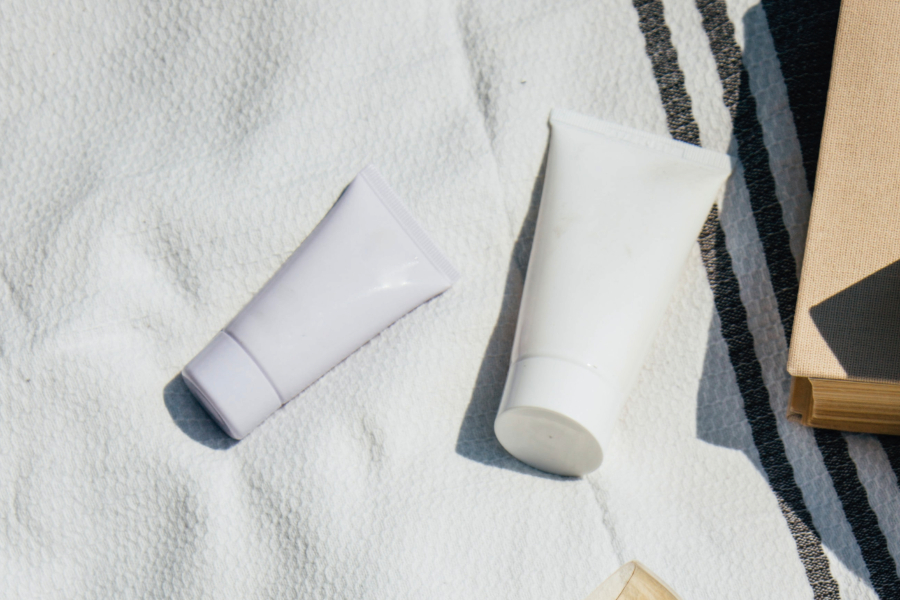 Best Sunscreens Of 2022
By Panasha Desai, Pharmacist
---
With summer slowly creeping up on us, we will all be hoping for some warm weather and sunshine or, if we are lucky, a trip abroad to more tropical climes. However, whether you're going to the park, the beach, or abroad, it is important to apply sunscreen and protect your skin from sun damage.
Sunscreens have come a long way from the thick, paint-like creams of our childhood and we have much more variety that allows us to pick the sun protection that is best for us. To help you, we have compiled a list of the best sunscreens, lotions, creams, sprays and aftersuns to ensure you are well protected against harmful UV rays and get the perfect tan this summer.
Why you need to wear sunscreen
Protecting your skin from sun damage is important, regardless of your age or skin colour. While exposure to sunlight has a positive effect on our mood, vitamin D levels and bone health, it can also damage our skin. This can cause premature ageing and, in severe cases, skin cancer.
There is also a common misconception that we do not need to wear sunscreen in the UK as the sun isn't as strong. However, once UV rays reach level three, you need to apply sunscreen. In the UK, the UV index can hit six or seven in summer so it is important to ensure you are applying sunscreen when it gets to those levels.
How to choose the right sunscreen
First, look for the SPF, which stands for "sun protection factor", on the sunscreen. A sunscreens SPF rating indicates the level of protection it provides against UVB rays, which are the main cause of sunburn. Dermatologists recommend choosing sunscreen that is at least SPF 30 to get the best minimum protection.
You will also want sunscreen that protects against both UVA (the skin ageing rays) and UVB (the burning rays). Sunscreens that include the term "broad-spectrum" contain protection against both types of rays and offer better overall skin protection.
It is also worth noting that whether you choose a cream, spray or lotions, make sure to apply evenly and re-apply after swimming.
Best Sunscreens
Below are the best sunscreens overall, based on recommendations from dermatologists and customers.
Clarins Sun Care Gel-To-Oil for Body SPF 50+ 150ml
This sunscreen provides high levels of protection and can also be applied to either dry or wet skin because it's formulated to "repel" drops of water and spread evenly over the skin. Its gel-to-oil texture provides a silky, moisturising feel and is perfect for those who are active in the sun.
Vichy Capital Soleil UV-Age Daily SPF50+ Water Fluid 40ml
Vichy's broad spectrum sunscreen combats both UVA and UVB rays while also tackling sun-induced wrinkles and dark spots, thanks to the combination of peptides, niacinamide and vitamin E in the formula. The lightweight invisible finish also means it is perfect as the final step in your skincare routine.
Eucerin Oil Control Sun Gel-Cream Dry Touch SPF50+ 50ml
The non-comedogenic nature of Eucerin's sunscreen makes it light, non-greasy, and non-sticky, making it ideal for those with oily or acne-prone skin. At SPF50+, it also offers strong levels of protection against UVA and UVB rays.
Best Sun Creams & Lotions
For a more luxurious feel when applying sun protection, these are the best creams and lotions to use.
Lancome Soleil Bronzer Smoothing Protective Cream SPF30 50ml
Lancome has produced a protective cream that efficiently protects the skin against UVA and UVB rays. The lightweight formula is delicate on skin and also helps to minimise the effects of skin ageing, while also providing a long-lasting tan.
Clarins Sun Care Body Cream SPF30 150ml
The smooth melting texture and velvety soft finish from Clarins Sun Care Body Cream make this a much more luxurious sunscreen but at no cost to quality of sun protection. The formula hydrates skin and can also be used on all types of skin. It is well suited for any destination and activity.
Avene Very High Protection Cream SPF50+ 50ml
Designed to be a long-lasting, water-resistant sun cream for dry skin, Avene has enriched the formula with its patented SunSitive® complex for broad spectrum UVA and UVB protection. The sun cream leaves a nude skin finish without stickiness or shine.
Best Spray Sunscreens
Sprays are a popular method of applying sun protection thanks to their ability to evenly distribute sunscreen over a person's body. Our top picks are below.
Mustela High Protection Sun Spray SPF50 200ml
A great all-around sun spray that has no fragrance, no white effect, non-greasy texture, water resistance, and offers strong protection from UVA and UVB rays. Perfect for children and is suitable for sun sensitive and intolerant skin.
Vichy Capital Soleil Beach Protect Spray SPF30 200ml
This broad spectrum spray is resistant to factors that affect sun protection at the beach including salt and chlorine. Designed for sensitive skin, it is hypoallergenic, can be used on the body and face, and its light texture means it is easily absorbed and leaves no white marks or stains.
Bioderma Photoderm MAX Spray SPF50+ 200ml
Bioderma's products are formulated with the intention of preserving the skin's ecosystem and health in a lasting way. The Photoderm MAX Spray activates the skin's natural defences and protects from risks of cellular damage thanks to its high UVA and UVB protection.
Best Tinted Sunscreens
Looking to get a headstart on your tan? These tinted sunscreens will give you some extra colour and protection as you work on your tan.
La Roche-Posay Anthelios Anti Shine Tinted SPF50+ 50ml
For a subtle tint and strong sun protection, La Roche-Posay's dry-touch gel cream for the face is the ideal option for summer. The cream absorbs instantly for an ultra-dry finish that is free from shine and is also suitable for all skin types.
Eucerin Sun Face Pigment Control Tinted SPF50+ 50ml
This is an everyday tinted facial sunscreen that helps to prevent sun spots. Eucerin's formula contains enriching ingredients that act at the root cause of hyperpigmentation and also promote a more even skin tone. It helps reduce dark spots and reduces their chances of re-appearance with regular usage.
Avene Very High Protection Tinted Anti-Ageing SPF50+ 50ml
The perfect solution for ageing skin that requires long-lasting, high protection but still wants the added colour from tinted sun cream. Avene's patented solution protects the skin from damaging effects of the sun and free radicals while also promoting collagen regeneration.
Best After Sun
The often overlooked final touch of skin protection from the sun, after sun will rehydrate, repair and moisturise your skin after spending prolonged time in direct sunlight.
Mustela After Sun Spray 125ml
A soothing, refreshing after sun that provides much needed moisturising after time spent outdoors, Mustela's After Sun Spray is specially designed for use on the delicate skin of babies and children.
Clarins Soothing After Sun Balm 150ml
Enriched with antioxidants, Clarins Soothing After Sun Balm hydrates skin for 48 hours after application. The creamy balm texture will provide skin much needed relief from sun damage and leave skin feeling supple and soft.
La Roche-Posay Posthelios Melt in After Sun Gel 200ml
Apply La Roche-Posay Posthelios Melt in After Sun Gel after showering or bathing and help rehydrate dry, sun damaged skin. 100% hypoallergenic and non-comedogenic, the replenishing, soothing formula moisturises skin and offers protection after spending time in the sun.
---
Disclaimer
The products offered are not intended to diagnose, treat, cure, or prevent any illness or disease, or to replace the advice of a medical professional. Results are not guaranteed and may vary from individual to individual.