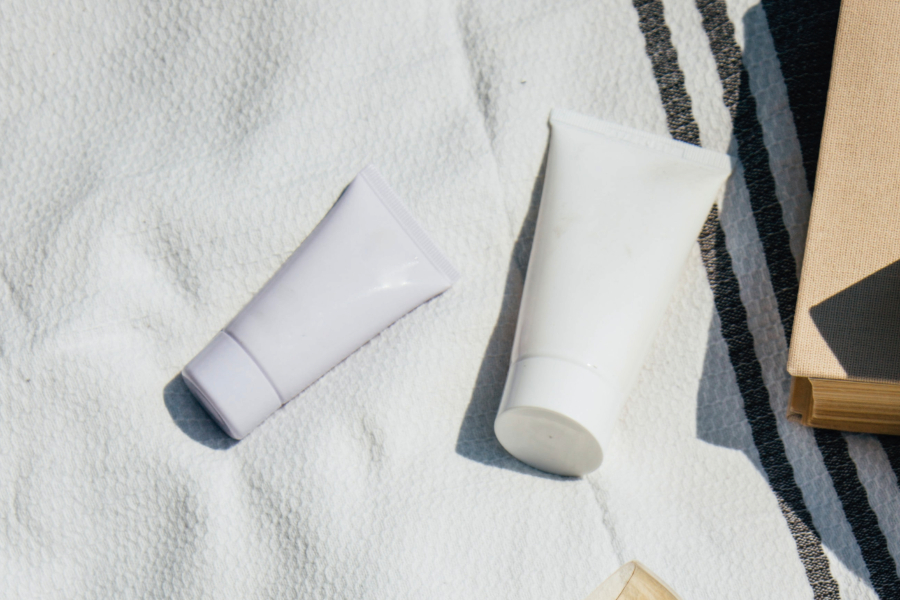 Best Sunscreens Of 2021
By Panasha Desai, Pharmacist
---
After over a year indoors, a summer holiday – or summer heatwave – is a welcome chance to get that all important hit of fresh air and vitamin D. But whether you're heading out into the garden or abroad to a beach, it's vital to wear sunscreen to protect your skin from sun damage.
To help you find the perfect sunscreen that not only protects you but feels great, we've created a best sunscreens list, including best sun lotions, creams and sprays. As a bonus, we've also given a mention to tinted sunscreens – so you can get that first layer of glow on before you tan!
Why You Should Be Wearing Sunscreen
No matter your age or skin colour, you should be wearing sunscreen, particularly when you are spending a significant amount of time in the sun in hot countries or during the summer months. The sun's rays, while helping us get vital vitamin D, can also damage our skin, causing sunburns and skin cancer. Build sunscreen into your skincare routine to stay protected every day, even on days when it isn't that sunny.
How To Choose The Right Sunscreen
Our list includes a range of methods for applying sunscreen so you can choose one that suits you. If you aren't sure which sunscreen is right for you, follow this advice.
Make sure to choose at least SPF 30. This ensures you get the best minimum protection. Although there is little difference between factor 30 and 50, dermatologists recommend SPF 50 with UVA protection.
Whatever application method you choose – cream, spray or lotion – make sure to apply evenly and re-apply after swimming.
Best Overall Sunscreens
These are the best sunscreens, suitable to anyone and everyone, based on the advice of dermatologists and our customers.
Avene Intense Protect SPF50+ Fluid
With an SPF 50 rating, you are getting as much protection as any sunscreen can offer. This formula is delicate enough to use on children or if you have sensitive skin. It also offers protection from UVA, UVB and Blue Light – all of which are emitted by the sun.
Eucerin Sun Fluid Mattifying Fluid SPF50+
Eucerin's formula is perfect for use on your face and body. It's non-greasy, provides factor 50 protection and has antibacterial properties. This is also the best sunscreen to choose if you have oily or combination skin, as it won't lead to breakouts.
La Roche-Posay Anthelios Body Milk Lotion SPF30
This non-perfumed sunscreen lotion has been rated highly for not leaving white marks. It is factor 30, which is good for sun protection, and is a perfect everyday sunscreen when walking around and doing activities, including water sports as it is very water resistant.
Best Sun Creams & Lotions
If you prefer a sun lotion or cream so that your sunscreen has a more luxurious and hydrating feel, then we have the ideal choices for you.
La Roche-Posay Anthelios XL SPF50+ Dry Touch Gel-Cream
La Roche-Posay is an exceptional skincare brand and boasts many popular, well-regarded sunscreens. This sun cream is fast drying, anti-shine and water resistant, and is perfect for those with acne-prone skin or sensitive skin.
Eucerin Allergy Protection Sun Creme-Gel SPF50
For those with sun allergies, Eucerin's creme-gel is the ideal choice for complete sun protection. This is a factor 50 sun cream that is suitable to use on your face and body. It is fragrance free.
Mustela Very High Protection Sun Lotion SPF50+
Mutela's sun lotion is a great choice of sunscreen to pack for use on the whole family. This sun lotion won't stain clothes, and is safe to use on children and babies. It will leave your skin feeling soft and not sticky.
Best Spray Sunscreens
For those who prefer a lighter application method and don't want to wait for a lotion to dry, we recommend spray sunscreens. Here are the best mist and spray sunscreens available today.
La Roche-Posay Anthelios Invisible Anti-Shine Mist
Sun protection without the shine. La Roche-Posay's mist sunscreen offers UVA and UVB protection in an easy-to-use spray sunscreen. Suitable for oily and acne-prone skin and sensitive skin.
Vichy Capital Soleil Hydrating Solar Protective Water SPF50
Who says your sunscreen can't also be a hydrating step in your skincare routine! With factor 50 protection, Vichy's unique protective water provides the needed protection for your skin while adding in anti-aging hyaluronic acid with easy spritz.
Eucerin Sun Dry Touch Spray SPF50
Created to offer the standard UVA and UVB protection, Eucerin's touch spray is formulated with Advanced Spectral Technology to neutralise free radicals and skin damaging light, like HEVIS. And it's dermatologist approved for sensitive skin.
Best Tinted Sunscreens
Get a head start on your summer glow with a tinted sunscreen. These provide the same level of protection as standard sunscreens, with the addition of a little tinting to give your skin a bronze sheen.
Avene Cleanance Tinted Sunscreen SPF50
This is the tinted version of the Avene sunscreen mentioned in our best sunscreen list at the top of this article. It provides factor 50 protection while evening out complexion and soothing any redness.
Eucerin Face Sun Creme Tinted CC Cream SPF50+
A sunscreen and CC cream, Eucerin is a powerful skincare product. Its formula aims to prevent skin damage from prolonged sun exposure, while reducing the signs of aging and evening out your skin tone.
Esthederm Sun Care Oil Strong
Last but not least, we recommend Esthederm's body and hair oil. It aims to protect against UVA and UVB rays with a non-greasy oil – which sounds contradictory but means it provides the hydration needed for dry skin.
---
Disclaimer
The products offered are not intended to diagnose, treat, cure, or prevent any illness or disease, or to replace the advice of a medical professional. Results are not guaranteed and may vary from individual to individual.