Aqua Biome
Every time you
shop, collect
Reward points
Fish Oil Supplements
About Aqua Biome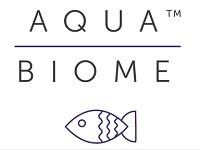 Aqua Biome set out to design a completely new type of omega product, made from wild-caught and sustainably-sourced anchoveta and based on these 3 tenets:
1. Help the Microbiome Flourish
2. Create the perfect Omega-3 Blend
3. Produce a sustainable & Eco-Restorative Product
Within your digestive microbiome, just like in the oceans and coral reefs, diversity is key. Studies show a higher intake of omega-3s, specifically DHA, EPA, and DPA, is linked to greater microbial diversity. Aqua Biome is designed to make your microbiome flourish.
All products from Aqua Biome
---