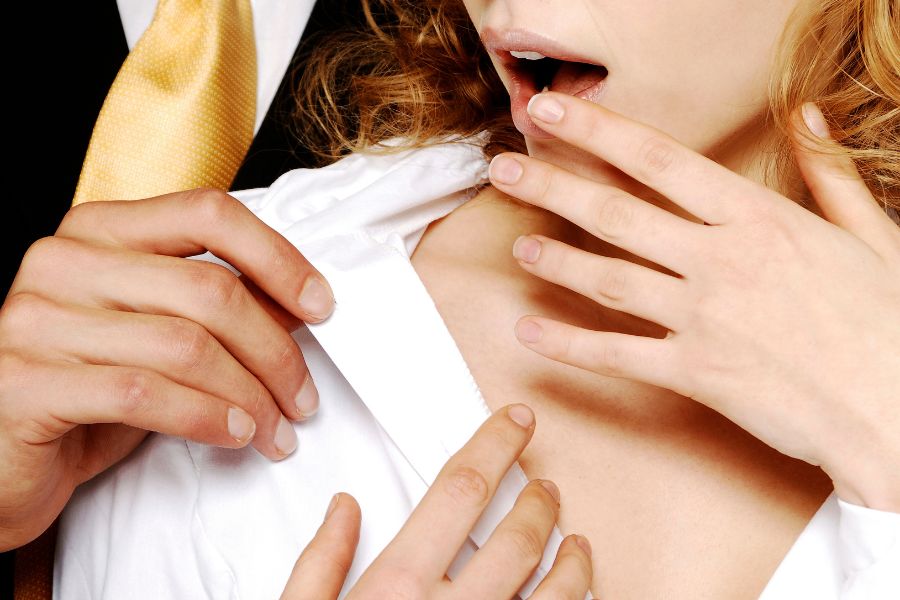 The Best Supplements for Boosting Libido and Sexual Drive
---
If you're seeking natural ways to enhance your intimate experiences, you're in the right place. From aphrodisiacs to vitamins that rev up desire, we'll delve into a range of supplements that can potentially spice up your love life.
What is Libido and what are the signs of Low Libido?
Libido is a part of sexual wellness, referring to one's sexual desire and drive, encompassing their inclination and interest in engaging in sexual activities.
Common signs of Low Libido:
Reduced Sexual Desire: A significant decrease in the desire or interest to engage in sexual activities is a key indicator of low libido. Individuals might find themselves less enthusiastic or motivated to initiate or participate in sexual experiences.
Lack of Arousal: Difficulty becoming physically aroused or experiencing diminished sensitivity to sexual stimuli can be a sign of low libido. This can lead to challenges in achieving and maintaining erections in men and reduced vaginal lubrication and difficulty in achieving orgasm in women.
Distressed Feelings: Feeling distressed, frustrated, or dissatisfied with one's own level of sexual desire or performance can be indicative of low libido. Emotional responses like anxiety or guilt related to sexual encounters might be heightened, impacting overall well-being.
What causes Low Libido in Men and Women?
Factors like stress, age, hormonal changes, and health conditions can lead to a decline in libido, affecting intimacy and relationships. While there are some common factors contributing to low libido in both men and women, the specific reasons often differ.
Common causes of Low Libido in Men
Relationship Issues: Strained relationships, lack of emotional intimacy, or unresolved conflicts with a partner can influence sexual desire.
Lifestyle Factors: Poor diet, lack of exercise, excessive alcohol consumption, and smoking can all play a role in diminishing libido.
Age: Testosterone levels tend to decrease with age, leading to a decline in sexual desire.
Stress and Fatigue: High levels of stress, exhaustion, or mental fatigue can negatively impact libido.
Common causes of Low Libido in Women
Hormonal Changes: Menopause, pregnancy, breastfeeding, and menstrual cycle fluctuations can affect libido. Conditions like polycystic ovary syndrome (PCOS), thyroid disorders, and chronic illnesses can also impact hormonal regulation and sexual desire.
Relationship Issues: Poor communication, unresolved conflicts, or emotional disconnection within relationships can contribute to low libido.
Stress and Fatigue.High stress levels and physical exhaustion can diminish libido in women. Exhaustion from caring for young children can contribute to low sex drive.
Medications: Some medications, such as hormonal birth control, can have libido-reducing side effects.
---
What are the best supplements that boost libido in both men and women?
Maca Root
Maca root is an adaptogenic herb is believed to enhance sexual desire and improve sexual function in both genders. A systematic review of 17 randomised clinical trials found that Maca root successfully improved sexual dysfunction and sexual desire in menopausal women and healthy adult men.
Ginseng
Ginseng, particularly Panax ginseng, has been used traditionally to boost sexual vitality and improve arousal. A study explored the effects of different plant-derived aphrodisiacs and their potential to enhance sexual function. It suggests that various natural compounds, such as those found in Panax ginseng, have been historically used to boost libido and improve sexual health. The study highlights their potential impact on factors like sexual desire, arousal, and performance.
L-arginine
L-arginine is an amino acid that helps with the production of nitric oxide, supporting improved blood flow to genital areas. A systemic review found that L-arginine in combination with other ingredients like l-citrulline, pycnogenol, and rose hip extract in the case of Lady Prelox can be considered as a treatment for women with hypoactive sexual desire disorder (HSDD), regardless of age.
Horny Goat Weed (Epimedium)
Horny Goat Weed is popularly known for its potential to improve sexual desire and address erectile dysfunction. Epimedium, the active component in horny goat weed may improve blood flow and sexual dysfunction and satisfaction.
Fenugreek
Fenugreek may support sexual desire and arousal by influencing hormones. A clinical study found that Testofen, a standardised fenugreek extract, showed an overall positive effect on the physiological aspects of libido, particularly in sexual arousal and orgasm.
B-Vitamins
Vitamins like B-complex vitamins can play a role in supporting sexual health. A review found that vitamin B3 (niacin) has a significant effect on erectile dysfunction in men compared to vitamins A, C, D, and E.
Ashwagandha
Ashwagandha is an adaptogenic herb that might help reduce stress and boost overall energy, potentially enhancing libido. Results from a clinical trial indicates that compared to a placebo supplement, ashwagandha root significantly increased serum testosterone levels, suggesting its potential role in sexual well‐being.
Zinc
Zinc is an essential mineral that plays a role in testosterone production and reproductive health. Research indicates that zinc supplementation can improve testosterone levels and sexual function in postmenopausal women.
---
Summary
The blog explores natural supplements for boosting libido, discussing aphrodisiacs and vitamins that can enhance intimate experiences.
It defines libido as sexual desire and highlights signs of low libido, including reduced desire, lack of arousal, and emotional distress.
The causes of low libido are outlined for both men (relationship issues, lifestyle factors, age, stress) and women (hormonal changes, relationship issues, stress, medications).
Noteworthy supplements are highlighted: Maca Root for sexual function improvement, Ginseng for arousal enhancement, L-arginine for improved blood flow, Horny Goat Weed for addressing sexual dysfunction, Fenugreek for hormone influence, B-Vitamins for sexual health support, Ashwagandha for stress reduction, and Zinc for testosterone and reproductive health.
Studies and research links support the potential benefits of these supplements on sexual well-being.
---
References:
https://www.ncbi.nlm.nih.gov/pmc/articles/PMC2928177/
https://www.ncbi.nlm.nih.gov/pmc/articles/PMC3861174/
https://www.sciencedirect.com/science/article/abs/pii/S1158136022000524
https://www.ncbi.nlm.nih.gov/pmc/articles/PMC8103282/
https://www.ncbi.nlm.nih.gov/books/NBK583203/
https://pubmed.ncbi.nlm.nih.gov/21312304/
https://pubmed.ncbi.nlm.nih.gov/33779240/
https://www.ncbi.nlm.nih.gov/pmc/articles/PMC9297375/