A.Vogel
Every time you
shop, collect
Reward points
Herbal Supplements
About A.Vogel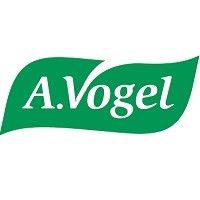 Love of nature and belief in its healing powers have always been at the heart of the work of the pioneer of natural health, Alfred Vogel (1902-1996).
Even at the start of his career, Alfred Vogel made his preparations from freshly picked plants. The extra effort put into using fresh produce is what still distinguishes A.Vogel from its competitors today.
All products from A.Vogel
---
All you need to know about A.Vogel
What type of products do A.Vogel specialise in?
A.Vogel specialises in natural health products and herbal remedies. They offer a wide range of products that promote holistic well-being and support various aspects of health, including herbal tinctures, dietary supplements, herbal teas, skincare products, and natural remedies for common ailments. A.Vogel's products are derived from organic and sustainable sources, focusing on the power of nature and the healing properties of plants. Their formulations are carefully crafted using traditional herbal knowledge combined with modern scientific research, ensuring high-quality, safe, and effective solutions for individuals seeking natural alternatives for their health concerns.
Are A.Vogel products backed by scientific research?
A.Vogel products are supported by scientific research, ensuring their effectiveness and safety. The brand's commitment to evidence-based herbal medicine is evident in their rigorous approach to product development. A.Vogel collaborates with universities, research institutions, and health professionals to conduct clinical trials and studies on their formulations. These studies often include key parameters such as efficacy, safety, and quality. The use of standardised herbal extracts and adherence to strict manufacturing processes further enhance the reliability of their products. A.Vogel's dedication to scientific research ensures that their customers can trust in the quality and effectiveness of their herbal remedies.
Are A.Vogel products organic?
A.Vogel is committed to providing high-quality natural health products, and many of their products are organic. The brand emphasises the use of organic farming practices and sourcing of ingredients from certified organic growers. They prioritise the cultivation of plants without the use of synthetic pesticides, herbicides, or fertilisers, ensuring a more sustainable and environmentally friendly approach.