Carolina Herrera Perfumes
Every time you
shop, collect
Reward points
Carolina Herrera Perfumes
About Carolina Herrera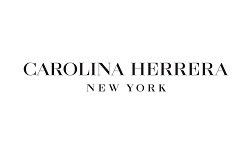 A studio 54 socialite turned designer, Carolina Herrera designs for her crowd.
Prior to becoming a fashion designer in 1980, she was on the International Best Dressed List for a decade thanks to her signature white shirt, a look she continues to champion.
With her inherent taste and personal style, Carolina Herrera creates pieces that are both timeless and fashion forward. Her designs are for women who are feminine, at ease with themselves and elegant.
Carolina Herrera perfumes follow this same philosophy.

All you need to know about Carolina Herrera
What makes Carolina Herrera unique?
The distinctive packaging: The packaging and appearance of Carolina Herrera fragrances are unmissable, coming in a variety of shapes like the iconic high-heeled shoe and the lightning bolt exterior of the Bad Boy fragrances. Each fragrance has a scent as captivating as the packaging itself. 
Timelessness: Carolina Herrera fragrances radiate elegance with incorporation of modernity and timelessness. They are designed to maintain relevance regardless of changing fashion and fragrance preferences, and are often sought after for their enduring elegance. These fragrances also have an ageless appeal, transcending generational boundaries. 
The scents: Carolina Herrera fragrances artfully combine aromatic elements and floral arrangements with musky notes, resulting in a truly distinctive scent experience that stands out and leaves a lasting impression.
Attention to Detail: From the selection of high-quality ingredients to the precise blending of notes, each fragrance is carefully crafted to create a well-balanced and captivating scent.
What are Carolina Herrera's signature scents?
Carolina Herrera by Carolina Herrera Eau De Parfum was the first fragrance released by the iconic design house. This timeless fragrance mixes top notes of bergamot, apricot and green notes with the rich heart notes of honeysuckle, jasmine and lily of the valley. At the base, amber, musk and vetiver leave a sophisticated lingering scent. 
Carolina Herrera's Good Girl Eau De Parfum is presented in the iconic stiletto-shaped bottle, embodying both elegance and strength. This captivating fragrance can be embraced both during the day and at night, offering a powerful and luxuriously scented experience. With delightful hints of jasmine, cocoa, and coffee, it skillfully combines femininity with an alluring touch of mystery.
212 Men Eau De Toilette is another fragrance which has gained popularity for its distinct scent which embodies the New York man. It combines spices, citrus and green notes to bring about a fragrance which is irresistible and unmistakable. 
Has Carolina Herrera partnered with any celebrities?
Carolina Herrera fragrances frequently collaborate with renowned celebrities who serve as brand ambassadors. In 2021, the "212 gang" featured a group of talented artists, including actor KJ Apa, model Taylor Hill, and skateboarders like Rachelle Vinberg, who represented the brand's iconic skateboard-inspired packaging.
In 2022, the Good Girl fragrance from Carolina Herrera garnered endorsement from supermodel Karlie Kloss, who embraced their limited edition golden stiletto packaging. Karlie Kloss added her touch of elegance to the brand, further enhancing the allure of the Good Girl fragrance.