Cetaphil
Every time you
shop, collect
Reward points
Sensitive Skincare
About Cetaphil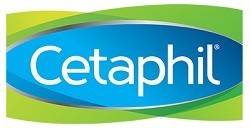 Originally dubbed "Cetaphil Cleansing Lotion", the first product was invented by a pharmacist in 1947 for dermatology needs. In its early years, Cetaphil Cleansing Lotion was only available from select pharmacists but quickly became a highly recommended product by dermatologists, pediatricians, and other healthcare professionals for common skin conditions. Due to consumer demand, more drugstores began selling the increasingly popular cleanser and by the 1980s it was available at all major retail stores across North America.
Cetaphil Gentle Skin Cleanser still uses the original formula developed in 1947. It remains in high demand, with about one bottle sold every minute - proving the popularity of our Gentle Power!
All products from Cetaphil
---
All you need to know about Cetaphil
What is Cetaphil?
Cetaphil is a well-known brand of skincare products that specializes in gentle and effective formulations for various skin types. Founded in the 1940s, Cetaphil has gained popularity for its dermatologist-recommended products that prioritize mildness and non-irritating ingredients. Cetaphil offers a wide range of skincare solutions, including cleansers, moisturisers, lotions, creams, and specialised treatments. The brand's products are designed to cater to different skin concerns such as acne, dryness, sensitivity, and eczema.
Why do dermatologists like Cetaphil?
Dermatologists often recommend Cetaphil due to its gentle and effective formulation that is suitable for a wide range of skin types. Cetaphil products are specifically designed to maintain the skin's natural balance while effectively cleansing and moisturising. The brand's cleansers are non-comedogenic, meaning they don't clog pores, making them suitable for acne-prone and sensitive skin. Cetaphil's fragrance-free and hypoallergenic formulas help minimize the risk of skin irritation and allergic reactions. Dermatologists appreciate Cetaphil's commitment to simplicity and efficacy, as well as its reputation for being a trusted and well-established brand in the skincare industry.
Is Cetaphil good for dry skin?
Cetaphil is widely regarded as a beneficial skincare brand for dry skin. The brand offers a range of moisturisers and cleansers that nourish and replenish dry skin, helping to restore its moisture balance and repair the skins barrier.
Can Cetaphil be used for oily skin?
Yes, Cetaphil can be used for oily skin. Cetaphil offers a range of products specifically designed to address the needs of oily skin. Its cleansers, such as the Cetaphil Oily Skin Cleanser, are formulated to effectively remove excess oil, dirt, and impurities without stripping the skin of its natural moisture. The gentle yet effective ingredients in Cetaphil products help to control oil production, reduce shine, and maintain a balanced complexion.