Jimmy Choo
Every time you
shop, collect
Reward points
Fragrance for Men and Women
About Jimmy Choo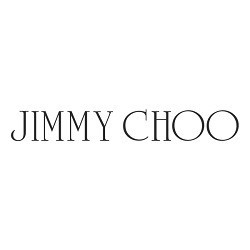 The Jimmy Choo dream has always been to fully accessorize and capture the hearts of women around the world, by building a complete luxury lifestyle accessory house - synonymous with Oscar winners and the Hollywood's A-list.
Now, for the urban, fashionable, fans of Jimmy Choo that realm extends to include perfume.
Ephemeral, evanescent and empowering, each fragrance reveals the true personality behind the wearer and captures a piece of the Jimmy Choo dream.
Fragrances inspired by modern women - strong, empowered, beautiful, seductive and alluring with a hidden and mysterious sense of confident sexuality.
All products from Jimmy Choo
---
All you need to know about Jimmy Choo
What are the most popular fragrances from Jimmy Choo?
When it comes to Jimmy Choo fragrances, there are several popular scents that have gained widespread acclaim. Among the top choices is the Jimmy Choo Eau de Parfum, a captivating fragrance known for its modern and sensual blend of fruity and floral notes. Another sought-after fragrance is the Jimmy Choo Man, a masculine and sophisticated scent that exudes confidence and charisma. Additionally, the Jimmy Choo Blossom fragrance, with its refreshing and vibrant floral aroma, has also become a favourite among fragrance enthusiasts.
What is unique about Jimmy Choo fragrances?
Jimmy Choo fragrances are known for their exquisite blend of sophistication, glamour, and timeless elegance. What sets Jimmy Choo fragrances apart is their ability to capture the essence of luxury and transform it into captivating scents that leave a lasting impression.
Are Jimmy Choo fragrances long-lasting?
Jimmy Choo fragrances are known for their long-lasting scent, making them a popular choice among perfume lovers. Whether you're wearing their signature fragrance or exploring their extensive range of scents, Jimmy Choo ensures that their fragrances have excellent longevity.