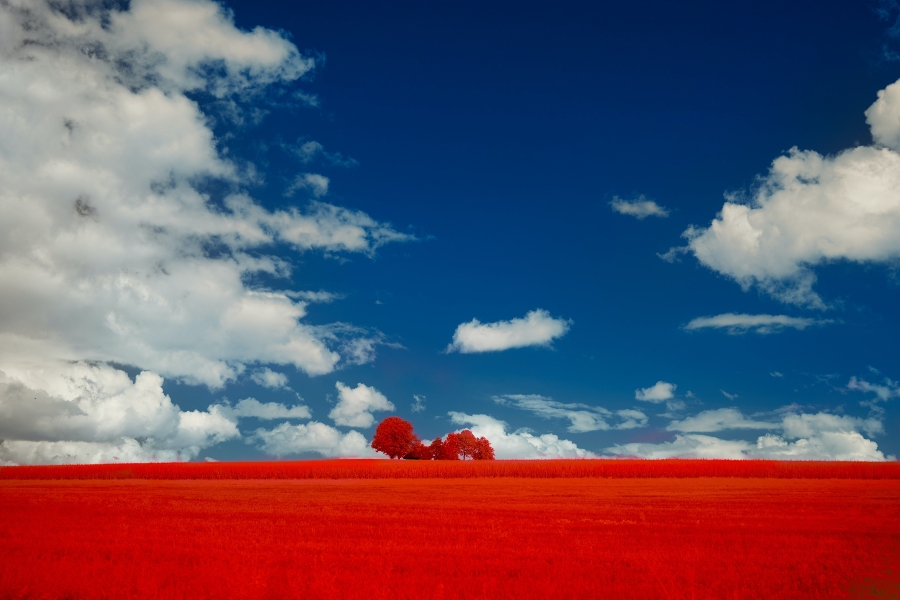 How To Treat Chicken Pox
What Is Chicken Pox?
Chicken Pox is a highly contagious viral infection characterised by an itchy skin rash, with red spots all over the body. Other symptoms include a high temperature, loss of appetite and aches and pains. The virus is transmitted by directly touching the blisters of someone who is infected, and through air by coughing and sneezing. It is important to stay at home until the blisters have scabbed over to prevent transmission.
Chicken Pox is an uncomfortable illness, but the virus is generally mild and typically improves by itself within 2 weeks. The severity of the rash varies amongst individuals, but with all cases there are 3 common stages of Chicken Pox:
Stage 1: Small, red spots begin to appear around the body, including the face, hands and inside the mouth.
Stage 2: The spots begin to develop into blisters filled with fluid which become very itchy.
Stage 3: The blisters start to scab and fall off over time.
It is generally common in young children, but it can be caught at any age and symptoms can be more severe as an adult. Chicken Pox blisters in adults may leave deeper marks, and scars. It is possible to get Chicken Pox more than once, but this is very rare.
How To Treat Chicken Pox
Chicken Pox usually clears without treatment, but there are some steps you can take to ease the pain and discomfort throughout the stages:
Drink plenty of fluids to avoid dehydration.
Use soothing and cooling ointments, creams or gels.
Cut fingernails to avoid secondary infection.
Wear loose clothes to avoid irritation and discomfort.
Bathe in cool, lukewarm water and pat the skin dry.
For spots in the mouth: Try sugar-free ice-lollies to soothe the discomfort!
Do not scratch: Avoid scratching the blisters. This can further irritate the skin and damage the skin's natural barrier. Constant itching can also increase the risk of the blisters leaving scars.
Best Skincare Products For Itchy Chicken Pox
Bioderma Cicabio Crème 40ml: A moisturiser suited to irritated and damaged skin. This cream is formulated to relieve and help heal discomfort in the skin repair stage and restore the epidermis. It contains antibacterial agents (copper-zinc) which purify the epidermis, and the active ingredient ANTALGICINE™ which relieves the feeling of discomfort and reduces the urge to scratch.
Mustela Cicastela Repairing Cream 40ml: Suitable for babies and children, this moisturiser is a great way to provide your itching child with some relief. This versatile cream provides immediate and long-lasting soothing comfort for itchy areas.
Avene XeraCalm AD Lipid Replenishing Cleansing Oil 400ml: A gentle cleansing oil for skin prone to itching sensations. The oil texture seals in moisture and helps protect against the drying effect of water. The skin is left feeling comfortable and soft. Suitable for people who may be prone to eczema—formulated with a minimal number of ingredients to minimise risks of allergy. Free from fragrance and soap and suitable for infants, children and adults for cleansing face and body.
Higher Nature Ultimate Aloe Skin Gel 75ml: Aloe vera gel can help soothe and cool inflamed, itchy chicken pox rashes.
Best Creams The Help Chicken Pox Scabs Heal Faster
Eucerin Urea Repair Plus Lotion 250ml: Contains a unique combination of ingredients – Urea, Ceramides, and other Natural Moisturising Factors (NMFs) – which bind moisture in and repair the skin's natural protective barrier to prevent further moisture loss and help with restoring the skin. Skin is intensely moisturised and looks and feels smooth and supple again.
La Roche-Posay Cicaplast Baume B5 40ml: A rich, nourishing balm ideal for use on even the most sensitive skin. From first use, sensitive, irritated skin is soothed and skin comfort is restored and protected. Its ultra-nourishing texture has a non-greasy finish.
Avene Cicalfate+ Restorative Protective Cream 100ml: An innovative protective cream formulated to nourish, protect, soothe and repair the skin for the whole family. The optimised formula is inspired by the microbiome to repair and restore the skin.
Best Over-the-Counter Treatments for Chicken Pox
Calamine: Calamine can come as a lotion or cream and helps with resisting the urge to scratch. It has anti-inflammatory properties including zinc. This cream is applied directly to the chicken pox blisters to reduce itching and irritation. The cream also helps to speed up the healing process of the scabs.
Paracetamol: Chicken Pox can sometimes cause pain, a high fever and discomfort, which can be relieved by paracetamol. For babies and children, Calpol can be used from the age of 2 months onwards.
Can You Use Ibuprofen For Chicken Pox?
Ibuprofen is not recommended as a treatment for Chicken Pox as it can cause serious skin infections or make the virus worse.
---
Disclaimer
The products offered are not intended to diagnose, treat, cure, or prevent any illness or disease, or replace the advice of a medical professional. Results are not guaranteed and may vary from individual to individual.