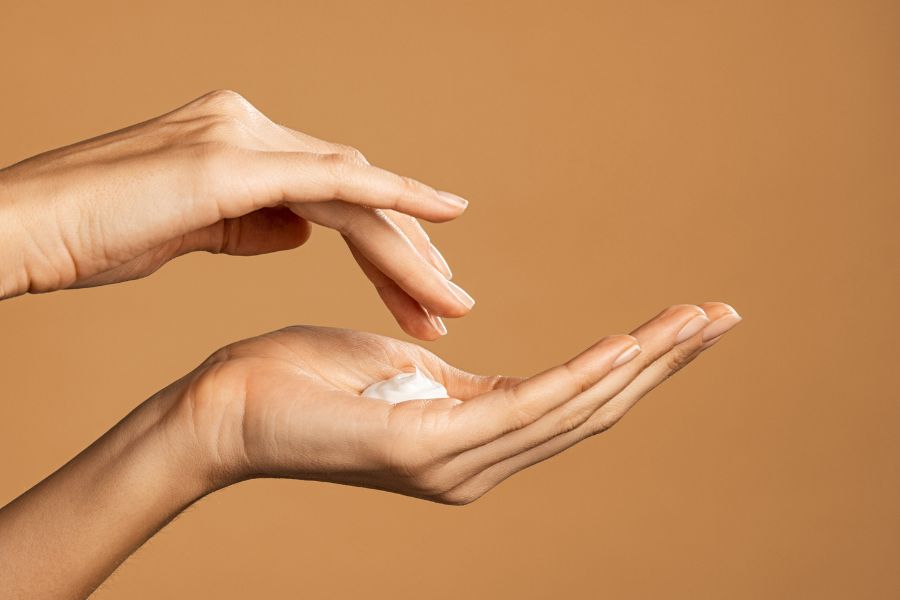 What Are Cica Creams And How Do They Repair Your Skin?
What is Centella Asiatica aka "Cica cream"?
There has been huge growth in interest on "cica" creams recently for their outstanding skin-healing capabilities. Cica creams get their names from the heroic Centella asiatica extract (also known as Gotu kola or Tiger grass) which contains natural bioactive substances, triterpenoid saponins, flavonoids, phenolic acids, triterpenic steroids, amino acids and sugars (Read more). One of the most common compounds used in cica creams are triterpenoid saponins including madecassoside, madecassic acids, asiaticoside and asiatic acid. These compounds are praised for their natural anti-inflammatory, moisturising, antioxidant, healing and repairing benefits in skincare. The name 'Tiger grass' was actually inspired by the fact that wounded Bengal tigers roll in centella asiatica leaves to soothe and stimulate wound healing.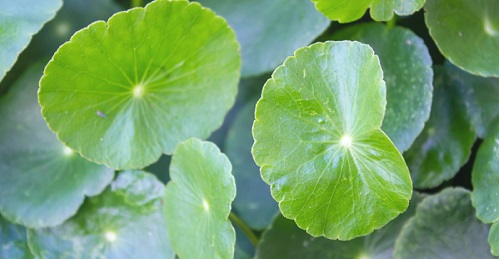 How do cica creams work on the skin?
Cica creams have become the go-to product for healthier skin as they help to soothe, hydrate and repair. The delicate formulations including centella asiatica extract makes them suitable for sensitivity, redness, irritation, dryness, sunburn and inflammation. Studies have also found that they are also useful for soothing skin conditions like psoriasis and eczema (Read more).
What are the benefits of using centella asiatica "cica" on the skin?
Cica skincare is usually delicate enough for the whole family and there are a range of uses and benefits that they can come in handy with.
1. Skin soothing properties:
The antioxidant-rich and anti-inflammatory powers of cica creams are effective in moisturising and repairing the skin, leaving it feeling calm and comfortable when affected by irritations from scratches, minor cuts and burns, insect bites, after hair-removal, rashes and flare-ups, new tattoos and chicken pox.
2. Helps to heal and repair the skin:
The components in centella asiatica have the ability to reinforce the skin's natural barrier from the effects of external factors, sunburn or the over-use of skincare products like AHA and BHA chemical exfoliators. The restoration of the skin's barrier will improve the skin's ability to retain moisture to remain supple and hydrated.
3. Pairs well with potent active ingredients:
Potent skincare ingredients like retinol can be harsh on the skin, especially for those with sensitive skin. For example, the first phase of introducing some retinol products into your skincare routine is commonly referred to as "retinol uglies". This is the time period where your skin may begin to breakout as it slowly begins to adjust to the inclusion of retinol in your routine. Cica creams can be useful in minimising acne inflammation and soothing the skin from other signs of sensitivity with potent active ingredients.
4. Gentle enough for sensitive skin:
Centella asiatica extract is one of the best natural ingredients for anyone with sensitive skin as it gently nourishes and strengthens the skin. All of us can suffer from sensitive skin sometimes and most cica creams are great to keep with you are they are suitable for babies, children and adults.
5. Protects the skin:
The anti-inflammatory components of centella asiatica helps to strengthen the skin against everyday environment aggressors that can cause skin inflammation such as diet, smoking and pollution. This minimises and protects the skin from signs of inflammation such as dryness and redness. It is also useful in protecting the skin from transepidermal water loss (TEWL) caused by skin conditions like eczema, low-humidity weather conditions and indoor heating.
---
Where can I use cica creams?
Many cica creams are gentle enough to be suitable for use on the face and body, including the lips, external intimate areas and nappy rash areas. Avoid contact with the eye area.
How often can I use cica creams?
Cica creams can be used as often as needed as a multi-purpose cream. This can be applied as often as needed through-out the day or even twice daily as a day and night moisturiser.
Centella asiatica has become such a popular skincare ingredient that there are now a wide range of skincare products besides creams such as, cleansers, serums, lip care, sun screens, and sprays which you can explore here.
---
What are the best cica creams?
La Roche-Posay Cicaplast B5+ Baume 100ml

La Roche-Posay Cicaplast Baume B5 is one of the most popular products containing the centella asiatica component madecassoside. This is a rich and creamy multi-purpose balm which can be used by babies, children and adults. It has shown to be an effective skincare product for repairing and hydrating for healthier-looking skin. For those who enjoy using cica creams as a day moisturiser, there is the La Roche-Posay Cicaplast Baume B5 with SPF50 to protect your skin from UV rays. This is also a non-comedogenic formula meaning it will not clog your pores (ideal for oily skin types).
Avene Cicalfate+ Restorative Protective Cream 100ml

Avene Cicalfate+ Restorative Cream is another amazing multi-use cream for all types of irritated skin. This formula is enriched with an additional copper-zinc complex to protect the skin from bacteria. The Avene Cicalfate range also has a target solution for hands and lips.
Mustela Cicastela Repairing Cream is perfect for those looking for a formula specifically made for babies and children. This cream is designed to provide immediate relief in areas of discomfort. The delicate and smooth texture helps with easy application without leaving a greasy residue.
By Rhysa Phommachanh, BA skincare and make-up specialist
---
Disclaimer
The products offered are not intended to diagnose, treat, cure, or prevent any illness or disease, or replace the advice of a medical professional. Results are not guaranteed and may vary from individual to individual.