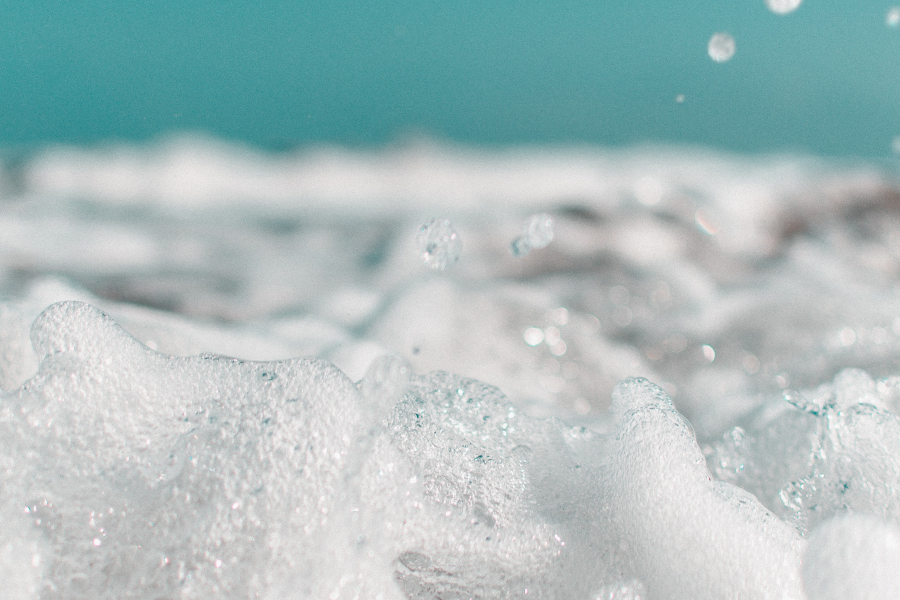 Best Cleansers
Cleansers are an essential part of any good skincare routine. They provide effective removal of dirt, dead skin cells, impurities and excess sebum from the skin, allowing your natural radiance to shine through! Face cleansers are also a great way to wash off your make-up without stripping your skin of its natural oils.
There are lots of cleansers on the market today, including varieties that are gels, creams, oils and foaming liquids. Each has its own benefits which is great as it means the perfect cleanser is out there for you – and we can help you find it!
We've researched dermatologists' recommendations and drawn on our own customers' reviews and experience to find the best cleansers available. Our top 8 includes cleansers for each and every skin type, including those suited to specific skin issues and those that support your skin at different ages.
1. CeraVe Hydrating Cleanser
Best Cleanser For: Everyone
CeraVe knows great skincare. Their hydrating cleanser is an excellent way to clear the grime from your skin while applying skin-supporting ingredients, namely ceramides and hyaluronic acid, which reinforce the skin barrier and help keep it healthy. The CeraVe Hydrating Cleanser is delicate enough for sensitive or irritation prone skin and powerful enough to remove make-up.
Suitable for all skin types
CeraVe Hydrating Cleanser 236ml

2. Vichy Normaderm Volcanic Mattifying Cleanser
Best Cleanser For: Oily Skin
Vichy has created a unique cleanser in their Normaderm Volcanic Mattifying Cleanser. Formulated for oily skin, it is the first clay-to-foam cleanser. The clay helps to draw out impurities in the skin and the foaming ensures a deep clean of your pores, to leave your skin bright and fresh.
The clay and charcoal in the formula draw out excess oils.
3. Avene XeraCalm AD Lipid Replenishing Cleansing Oil
Best Cleanser For: Dry Skin
This gentle cleansing oil works for dry and very dry skin, sealing in moisture and applying vital skincare nutrients to help protect against further drying. It has been formulated with a minimum number of ingredients to ensure it works for delicate and sensitive skin.
This ultra-gentle cleanser was created with eczema in mind
4. Cetaphil Gentle Skin Cleanser
Best Cleanser For: Combination Skin
Dermatologist-recommended, Cetaphil's Gentle Skin Cleanser is perfect for those cleansing both oily and dry skin, and any spot-prone areas – which can be particularly problematic during puberty or because of hormonal changes. This non-comedogenic cleanser won't clog your pores or dry your skin out, and can be used as a light make-up remover.
Fragrance-free
5. La Roche-Posay Toleriane Dermo Cleanser
Best Cleanser For: Sensitive & Allergy-Prone Skin
The Toleriane Dermo Cleanser from La Roche-Posay can be used on all skin types. Its milky formula helps to relieve any discomfort if you have sensitive or itchy skin. It is hypoallergenic and can be used on even ultra-sensitive or intolerant skin. No fuss and nothing extra with this cleanser.
British Allergy Foundation approved
6. REN Clearcalm 3 Clarifying Clay Cleanser
Best Cleanser For: Acne & Spot-Prone Skin
If spots are causing havoc with your skin, then this is the cleanser for you. REN's Clearcalm 3 Clarifying Clay Cleanser contains kaolin clay which absorbs and washes away excess sebum – the prime culprit for creating spots – and mushroom extract, which has anti-inflammatory properties to placate soreness and reduce redness.
Suitable for all skin types
7. Uriage Roséliane Anti-Redness Dermo-Cleansing Fluid
Best Cleanser For: Teenage Skin
Your skin during puberty can easily fall to spots, soreness and red inflamed skin. Uriage's Roséliane Anti-Redness Dermo-Cleansing Fluid is the easy-to-use solution. The gel-like texture slides onto skin smoothly, and the combination of natural plant extracts will soothe and restore.
Great for skin with rosacea
8. Elizabeth Arden Ceramide Purifying Cream Cleanser
Best Cleanser For: Mature Skin
The Ceramide 3 complex in this cleanser will soothe your skin while wicking away impurities, including make-up. This cream cleanser is a popular choice for those with mature skin as it is a moisture-rich lotion-like cleanser, which supports older skin that often lacks hydration.
Clinically, dermatologically and allergy tested
More cleansers
Not found the perfect cleanser for you? Browse our full range of facial cleansers.