Klorane
Every time you
shop, collect
Reward points
Plant-Inspired Hair Cleansers, Treatments, and Skincare
About Klorane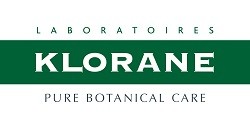 The Klorane brand was founded on a passion for plants and nature. Since 1965, botanists, agronomists and pharmacists have been observing and cultivating plants to extract original active ingredients for our products. Klorane Laboratories carefully selects each plant based on the specific needs that its properties address. As explorers of the plant kingdom, we study every possible extract to discover its potential benefits. Through its products, Klorane conveys our brand values: Authenticity, Simplicity and Safety.
All products from Klorane
---
All you need to know about Klorane
What is Klorane and what does the brand specialise in?
Klorane specialises in natural botanical-based hair and skincare products, using natural ingredients like oat milk, chamomile, quinine, and pomegranate. Their eco-friendly range offers effective and gentle solutions for various hair and skin concerns. Experience the benefits of nature with Klorane's high-quality products.
Is Klorane good for your hair?
Klorane offers high-quality hair care products with botanical ingredients, suitable for various hair types. Recommended by dermatologists and hair stylists, Klorane's commitment to natural ingredients and eco-friendly practices makes them a reliable choice for healthy, beautiful hair.
Is Klorane safe for coloured hair?
Yes, Klorane products are safe for coloured hair. Whether you have vibrant highlights or a full-colour transformation, Klorane offers a range of hair care products specifically designed to preserve and protect your hair colour.
Does Klorane contain sulphates and parabens?
Klorane is committed to providing high-quality hair care products that prioritize both effectiveness and safety. As part of their dedication to consumer health, Klorane formulates their products without sulfates and parabens. Sulfates, such as sodium lauryl sulfate (SLS), can strip the hair of natural oils and cause dryness, while parabens have been associated with potential health concerns. By eliminating these harmful ingredients, Klorane ensures that their products are gentle and suitable for a wide range of individuals, including those with sensitive scalps or specific hair concerns. With Klorane, you can confidently enjoy hair care products that are both effective and free from sulfates and parabens.
Does Klorane test their products on animals?
No, Klorane does not test their products on animals. Klorane is a cruelty-free brand that is committed to ethical practices and does not engage in animal testing. They prioritise the development of high-quality, safe, and effective products using alternative testing methods. Klorane's dedication to cruelty-free practices makes them a popular choice for consumers seeking animal-friendly beauty options.
Can Klorane products be used on children's hair?
Yes, many products are safe and gentle enough to be used on children's hair. Their range includes a selection of paediatric-approved products specifically formulated to meet the needs of children's delicate hair and scalp. These products are free from harsh ingredients and are hypoallergenic, making them suitable for children with sensitive skin.