Marc Jacobs
Every time you
shop, collect
Reward points
Fragrance for Men and Women
About Marc Jacobs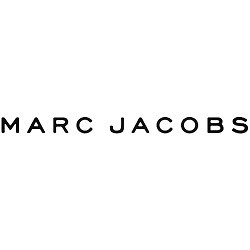 Marc Jacobs was born in New York City on April 9, 1963.
In 1986 Jacobs designed his first collection with the Marc Jacobs label. In 1995, the first Marc Jacobs store opened in New York's Soho district.
Since that time, the retail network has expanded to include stores in cities worldwide, specializing in women's and men's fashions, leather goods, shoes, and now perfume.
The company continues to expand while maintaining its dedication to quality and a genuine love for fashion.
All you need to know about Marc Jacobs
About Marc Jacobs
Marc Jacobs fragrances are synonymous with luxury, style, and creativity. Each scent is carefully crafted to embody the essence of the Marc Jacobs brand, capturing the spirit of individuality and self-expression. From vibrant and energetic compositions to elegant and sophisticated blends, Marc Jacobs fragrances offer a diverse range of olfactory experiences. The brand's iconic fragrances have become beloved classics, while new releases continue to push boundaries and surprise with their unique character. With exquisite attention to detail and high-quality ingredients, Marc Jacobs fragrances are designed to leave a lasting impression and evoke emotions. Whether you prefer floral, fruity, or woody notes, there is a Marc Jacobs fragrance to suit every taste and occasion. Immerse yourself in the world of Marc Jacobs fragrances and discover scents that inspire and empower.
What are the best Marc Jacobs fragrances?
Best fruity-floral scent: Daisy Dream

Best powdery-sweet scent: Eau so fresh

Best musky fragrance: Daisy Love

Best for summer: Perfect

Best for date nights: Lola

Best long-wear: Decadence

Best Amber-floral fragrance: Divine Decadence

Best tropical fragrance: Dot

Best sillage: Perfect Intense
What celebrities wear Marc Jaocbs scents?
Lila Moss wears Perfect

Kaia Gerber wears Daisy love

Selena Gomez wears Eau so Fresh

Sydney Sweeney wears Daisy

Taylore Swift wears Daisy